Why Buying Property in Turkey!
Owning a second home abroad is no longer just a luxury, but also a practical benefit, especially in a beautiful country like Turkey. As more countries open up to foreign buyers, potential homeowners often consider the advantages of buying property in Turkey.
To begin with, Turkey boasts a rich cultural heritage and stunning natural landscapes that make it an ideal destination for those seeking a second home. From its bustling cities to its tranquil beaches and mountains, Turkey offers a diverse range of settings to suit any preference.
If you are curious about why the real estate market in Turkey is attracting numerous foreign investors, whether for investment or personal housing, we have prepared a comprehensive guide to help you understand. In this article, we will provide you with the most significant reasons that are driving foreign investors towards real estate investment in Turkey.
Over the past decade, the Turkish real estate industry has experienced tremendous growth, with foreigners playing a significant role in its expansion. However, why is the Turkish real estate market so appealing to foreign investors?
1. Affordable Property Prices in Turkey
For those interested in buying property in Turkey, the country's real estate market offers competitive prices compared to many other European countries. In fact, purchasing a property in London could cost up to eight times the price of a comparable property in Turkey. By choosing a property located outside the busiest cities, buyers can find even more affordable prices. For instance, property prices in Antalya start at around 30,000 USD, offering ample opportunities for long-term investments. Additionally, with the current exchange rate of the Turkish Lira against foreign currencies, buying property in Turkey can be a wise financial decision.
Moreover, Istanbul and its surrounding areas provide many opportunities for those interested in buying property in Turkey, with a continuous supply of new properties at relatively low prices. However, it's essential to seek guidance from a reputable real estate expert to identify the most rewarding investment opportunities.
We will soon publish an article highlighting common mistakes to avoid when buying property in Turkey, as well as important tips for buying property in Istanbul.
2. A Diverse Portfolio of Properties
The Turkish real estate market has undergone a significant transformation in the past decade, expanding its portfolio from small-sized studios, apartments, and villas to include a wide variety of properties. Whether you're interested in a resale house or an off-plan new construction, you can find all types of properties in Turkey.
With a diverse range of options, from beachfront properties to urban apartments to remote hideaways, buyers can find the perfect property that fits their needs and preferences. Whether you're seeking a primary residence or a vacation home, the Turkish real estate market has something to offer.
Working with a reputable real estate agency can help buyers navigate the diverse portfolio of properties available in Turkey and find the perfect property that meets their needs.
3. A Simple and Streamlined Property Purchasing Process in Turkey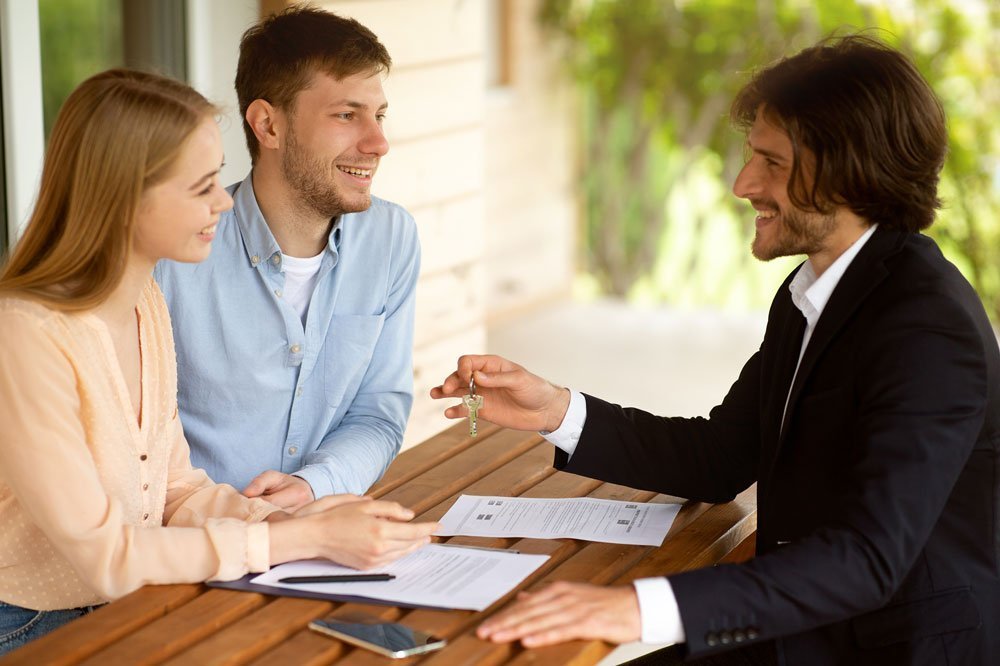 In the past, buying property in Turkey could be a long and complicated process with significant delays in obtaining title deeds. However, in recent years, the Turkish government has simplified and streamlined the procedures, making the process much easier and quicker.
Today, buyers can complete the entire purchasing process, from choosing a property to signing for the title deeds, in as little as a week. To ensure a smooth process, it's essential to work with a reputable real estate agency in Turkey that can guide buyers through every step of the way and provide necessary support.
With a simplified purchasing process and the availability of a diverse range of affordable properties, Turkey has become a popular destination for foreign buyers interested in investing in the country's real estate market.
4. Low Cost of Living in Turkey
Turkey offers a low cost of living compared to many other countries, making it an attractive destination for foreign property buyers looking for affordable living options. The average cost of living in Turkey is about half that of the USA and Britain, making it an ideal place to live year-round.
In the last decade, Turkey has invested significantly in its infrastructure, including modern roads, shopping malls, airports, and dining options. The country's affordable living expenses, including low costs for utilities like electricity, water, and internet services, make it even more appealing for foreign property buyers.
While living in major cities like Istanbul can be more expensive than other parts of the country, Turkey remains an affordable and convenient place to live, considering the quality of life it offers. To learn more about the cost of living in Turkey, you can visit the NUMBO page for detailed information.
The low cost of living in Turkey is a significant advantage for foreign property buyers looking to invest in the country's real estate market. Not only do they get to enjoy the country's rich culture, beautiful landscapes, and warm climate, but they can also do so affordably.
5. Structured Payment Terms
If you are considering buying an off-plan or recently constructed home in Turkey, you can take advantage of the structured installment plans offered by many real estate companies. These plans typically range from 6 to 60 months, with some installment periods lasting up to five years. This can be a great incentive for first-time buyers on a budget, as there is often 0% interest to pay. In some cases, you can even move in and sign for the title deeds before completing the installment payments.
Be sure to shop around to find a suitable property for sale that comes with favorable structured payment terms.
Buying property in Turkey is made easier due to the country's unique geographic location, lying partly in Asia and partly in Europe. Turkey has a great transportation network that makes it easy to get to or out whether you decide to come by air, sea, or land. Billions have been invested in airports around the country, and international airlines have flight schedules all year round, making it easy for foreign property buyers to visit their properties or move to Turkey permanently.
7. High Investment Profile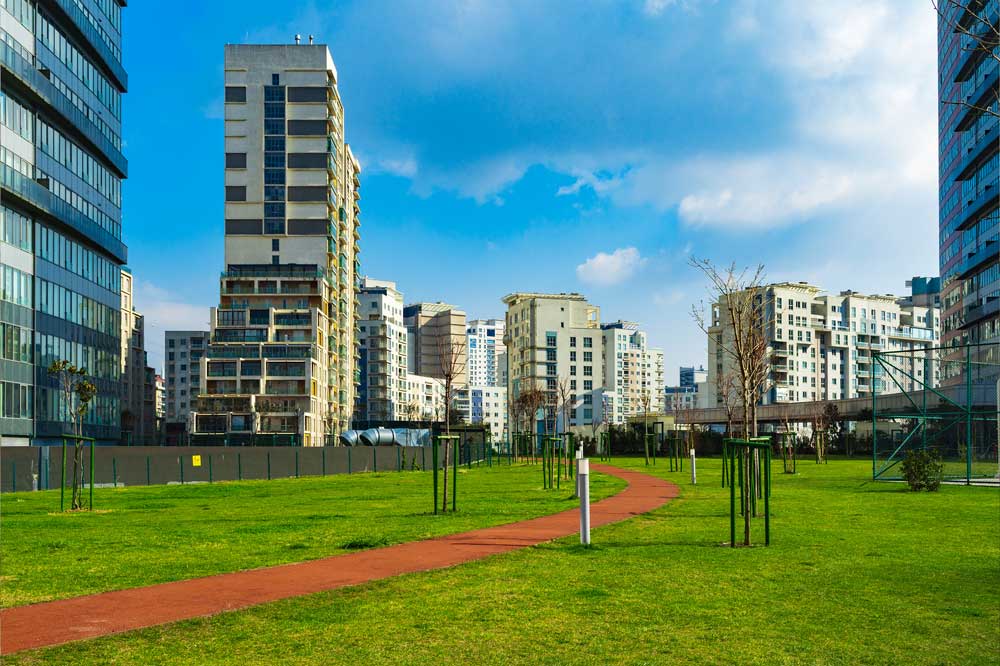 It's well-known that Turkey has become a global hub in terms of investment. Since 2005, many foreigners investors come to Turkey every year entered the Turkish real estate market as an important sector in economic growth.
Turkey offers considerable investment opportunities with increasing new apartments and houses in the real estate sector.
From my personal experience in the field of establishing and developing business, I have met many foreign investors from different countries of Europe and the Arab region who came to buy a property in Turkey, such as London, France, Germany, Russia, UAE, Qatar, and Saudi Arabia, for example. and they received profitable feedback in the short-term.
8- Turkish Citizenship by Real Estate Investment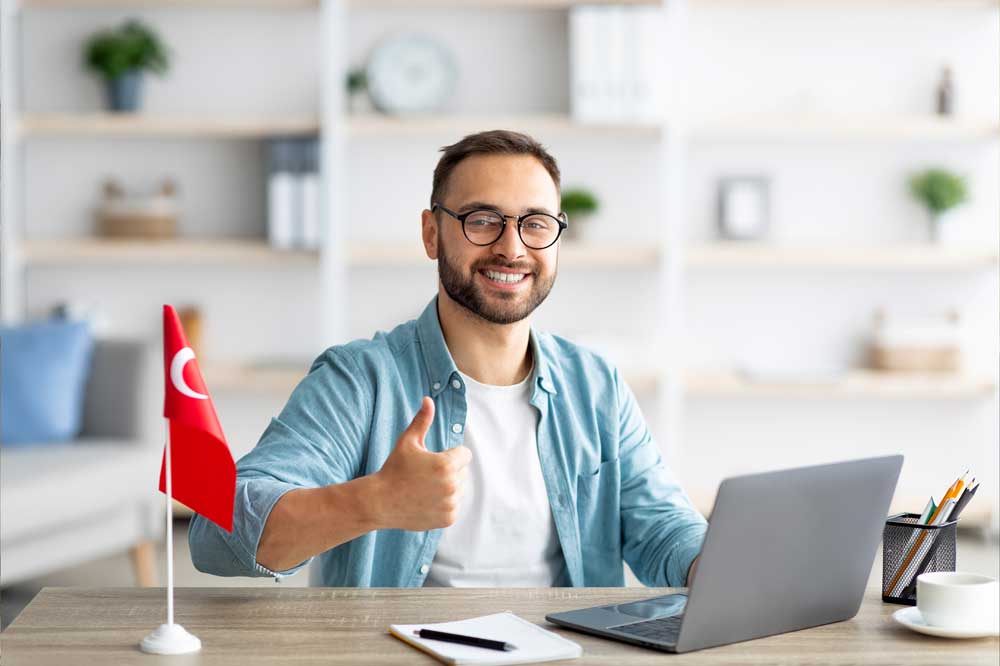 The decision was issued by the Turkish government on 19.09.2018 and mentioned in the Turkish Gazette, Turkish citizenship will be granted directly to foreigners who buy ready or under construction properties in Turkey for an amount of not less than 250.000 USD.