Why Uzungol in Trabzon Should be on Your Travel Bucket List?
Uzungol is a hidden gem nestled in the verdant mountains of Trabzon, Turkey. This stunning lake is situated at an altitude of 1090 meters, surrounded by lush green forests and stunning mountains, making it an ideal spot for nature lovers.
Visitors to Uzungol can enjoy a wide range of activities, including hiking, trekking, and fishing. The area is home to several hiking trails that offer breathtaking views of the lake and the surrounding mountains. One popular route is the Sultan Murat Plateau Trail, which takes hikers through dense forests and up to a picturesque plateau overlooking the lake.
For those interested in fishing, the lake is home to several species of trout, making it a popular spot for anglers. Visitors can also rent boats and take a leisurely ride on the lake while enjoying the scenic beauty of the area.
In addition to its natural beauty, Uzungol also offers several amenities for tourists. The area is home to several restaurants and cafes, serving traditional Turkish cuisine and local delicacies. Visitors can also find several accommodation options, including hotels, guesthouses, and camping sites.
Uzungol is a must-visit destination for anyone traveling to Trabzon, Turkey. With its stunning natural beauty, a variety of outdoor activities, and convenient amenities, it is the perfect place for a relaxing getaway in nature.
Where is Uzungol Located? What are the Most Famous Tourist Places in Uzungol?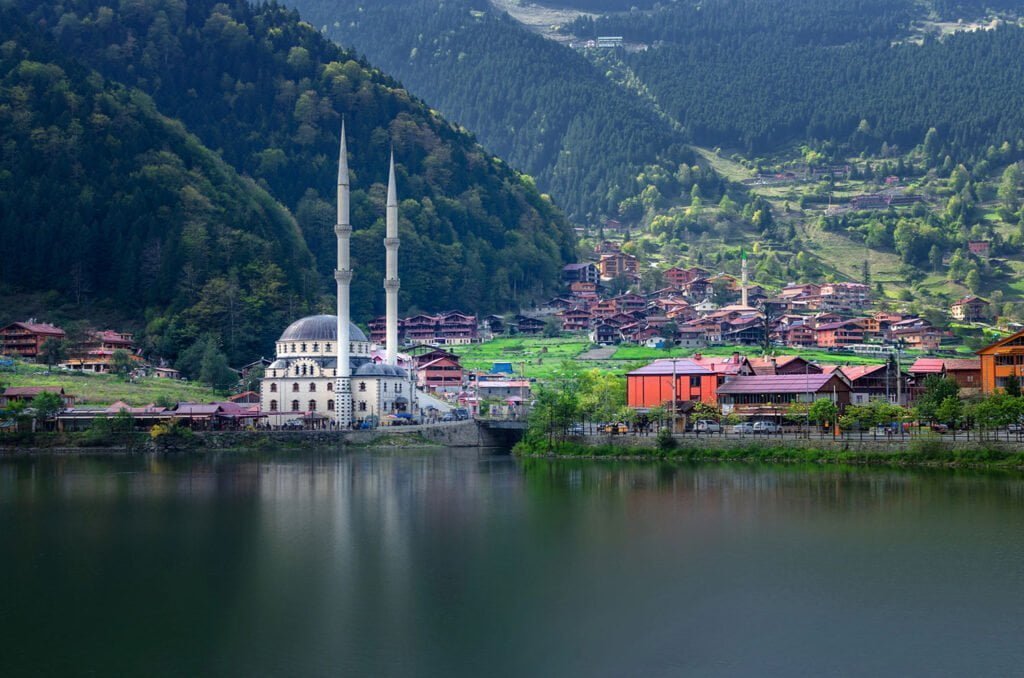 Location and directions of Uzungol
Uzungol is a village located in the Çaykara district of Trabzon province in the Black Sea region of Turkey. The village is situated approximately 99 kilometers (61 miles) south of Trabzon city center and can be accessed by car via the Trabzon-Rize highway.
If you are traveling from Trabzon, you can take the D-915 highway to reach Uzungol. The drive takes about 1.5 to 2 hours depending on traffic and road conditions. Alternatively, you can take a shared taxi (dolmuş) from Trabzon city center to Çaykara district and then transfer to another dolmuş to Uzungol village.
Once you arrive at Uzungol, you can explore the village on foot. The village is relatively small and the main attractions such as the Uzungol lake, waterfalls, and hiking trails are all within walking distance. However, you can also rent a bike or a horse to explore the surrounding hills and forests.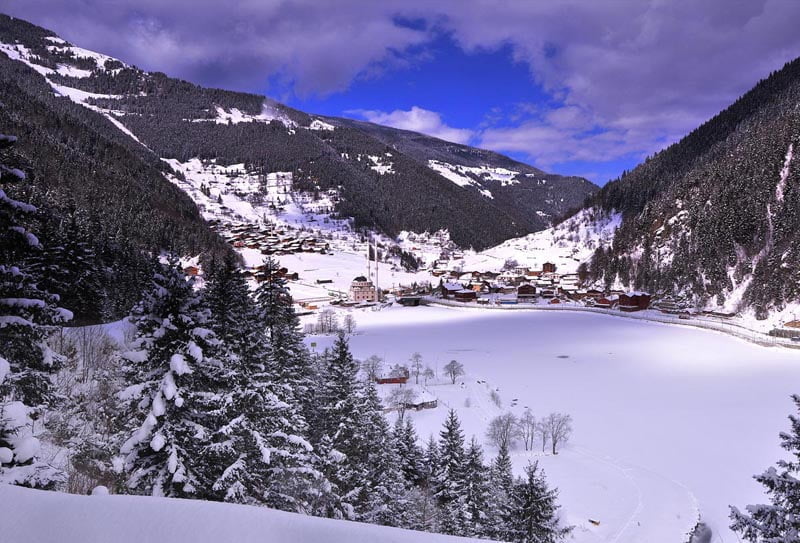 Uzungol has a mild and temperate climate with high rainfall throughout the year.
The temperature in Uzungol varies depending on the season.

Summers are warm and humid, with temperatures ranging from 20 to 25 degrees Celsius. Winters in Uzungol are cold, with temperatures ranging from -5 to 5 degrees Celsius.

The best time to visit Uzungol is in the summer months between June and September when the weather is mild and pleasant.
However, it is important to note that due to the high altitude, Uzungol can experience sudden changes in weather, and visitors should be prepared for unexpected rain or temperature drops.
Best tourist places to visit in Uzungol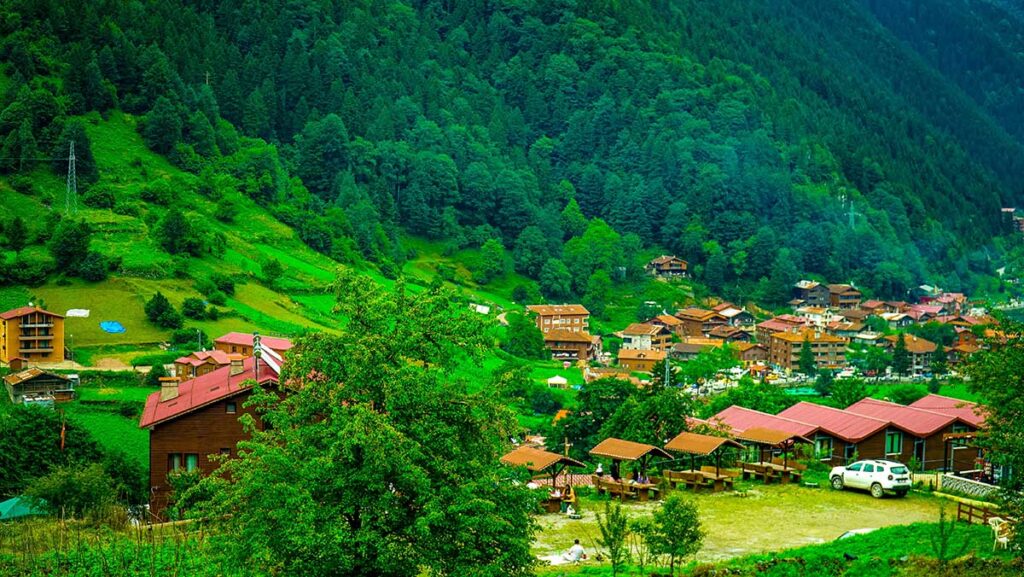 There are several tourist places to visit in Uzungol that can make your trip memorable. Here are some of the popular ones:
Camping in Uzungol is an unforgettable experience for those who love the outdoors. The beautiful scenery of the village makes it a perfect spot for camping, with the sound of the river flowing and the fresh mountain air. There are many facilities in the area that can meet your needs for a comfortable camp, such as restaurants, markets, toilets, and showers.
The camping area offers a perfect place for hiking, enjoying the magnificent view, and breathing the black sea air.
The area that receives many visitors for the camp offers a variety of activities such as fishing and boating, making it a great destination for families and friends.
Uzungol is an ideal place for camping as it provides all the necessary facilities for a comfortable stay in the midst of beautiful nature.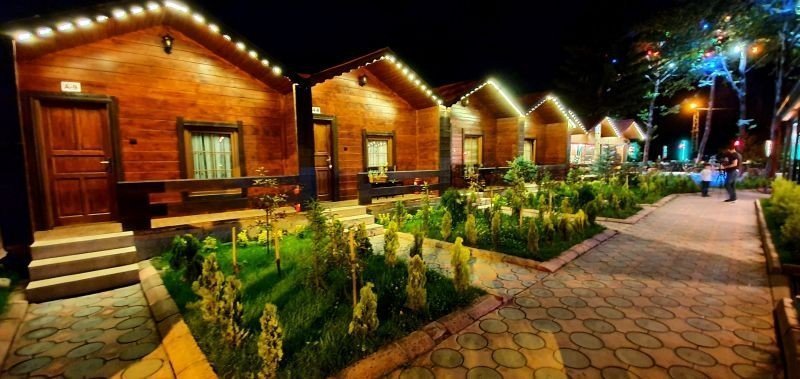 When planning a trip to Uzungol, one of the most important things to consider is where to stay. Luckily, there are plenty of options available for accommodation in this charming village. From apartments and motels to bungalow houses, hotels, and hostels, visitors can find the perfect lodging to suit their preferences and budget. One highly recommended hotel is the Akyüz Brothers Hotel, which offers comfortable rooms and excellent amenities.
It's worth noting that accommodation prices in Uzungol can vary depending on the season. In the winter months, visitors can expect to find double rooms for around 100-150 TL, while in the summer, prices can increase by 3-4 times. Nevertheless, Uzungol is undoubtedly one of the best places to visit in Turkey, and its stunning natural beauty and serene atmosphere make it an ideal destination for anyone looking to escape the hustle and bustle of city life. Be sure to add it to your list of must-visit places for your next vacation in Turkey.
 Uzungol in Trabzon is a must-visit destination for those who love nature, scenic beauty, and tranquility. The stunning lake and picturesque mountains create a magical atmosphere that attracts visitors all year round. Travelers can enjoy various activities such as hiking, camping, fishing, and horse riding. Uzungol also offers a range of accommodations, from budget-friendly options to luxurious hotels. Although prices can be slightly higher during peak seasons, the overall cost of traveling to Uzungol is reasonable. Moreover, Uzungol is a safe destination for travelers, and locals are known for their hospitality and friendliness. With its unique charm, breathtaking scenery, and peaceful ambiance, Uzungol should definitely be on everyone's travel bucket list.