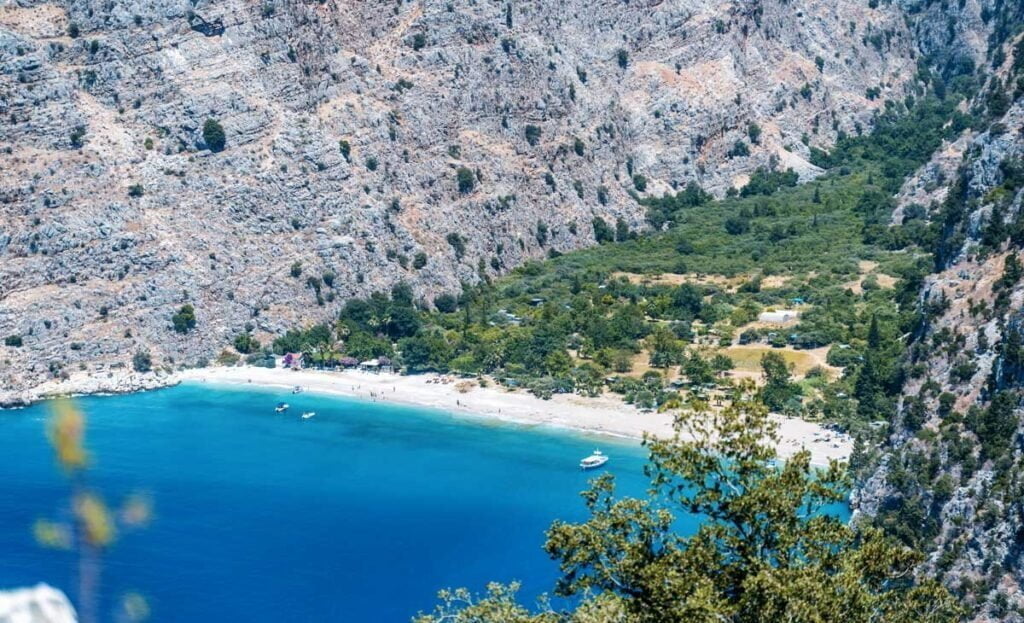 Nestled in the heart of Turkey's stunning Turquoise Coast, Fethiye is a hidden gem that boasts some of the country's most picturesque landscapes, vibrant culture, and endless opportunities for adventure. This charming coastal town, with its crystal-clear waters, rugged mountains, and ancient ruins, is a haven for outdoor enthusiasts, history buffs, and sun-seekers alike.
From exploring the famous Lycian Way trail to soaking up the sun on its breathtaking beaches, Fethiye has something for everyone.
In this guide, we'll delve deeper into what makes Fethiye a must-visit destination, highlighting the top things to see and do, as well as the best places to eat, stay, and shop.
So whether you're looking for a relaxing getaway or an action-packed vacation, Fethiye is the perfect destination to escape to.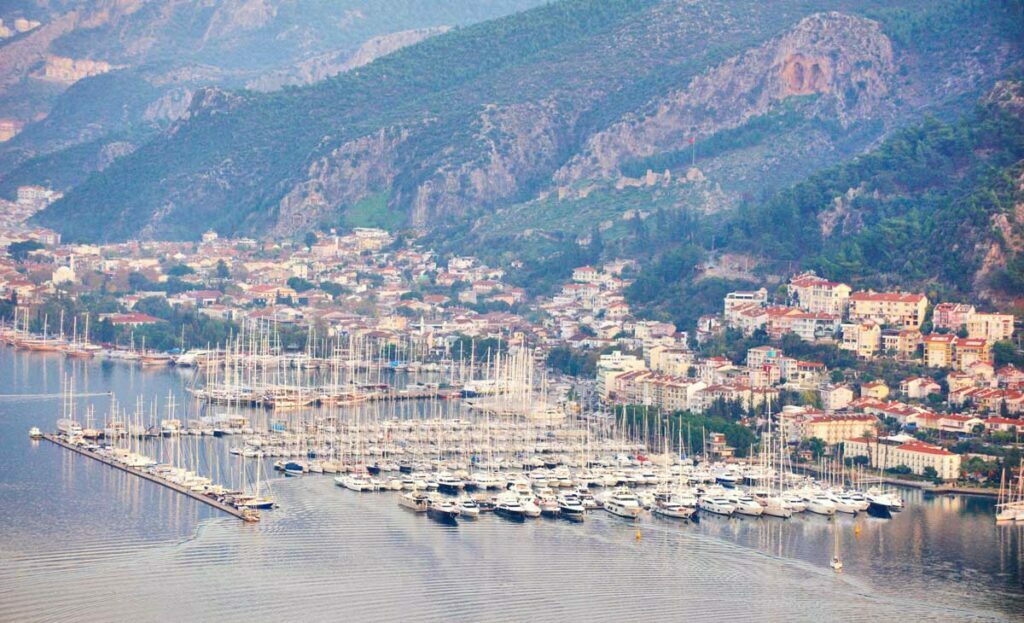 Fethiye, Turkey is a city rich in history, having been known in ancient times as Telmessos, the most important city of the Lycian civilization. Dating back to the 5th century BC, the founding of the city is shrouded in mystery, but its significance is undeniable. The name Telmessos is derived from a legend involving the god Apollo and his son Telmessos, whose name translates as "the land of lights."
Throughout its history, Telmessos was renowned as a center of prophecy, and its predictors played a significant role in shaping the course of Fethiye's past. The city was captured by the Persians in 547 BC, along with all the cities of Lycia and Karya, and joined the Persian Empire. Later, the city became independent in the 4th century BC.
Under Hellenistic and Roman rule, Telmessos flourished culturally, as evidenced by the surviving monuments, including stone tombs, Lycian sarcophagi, the Rhodes fortress, and the Roman Theatre. Alexander the Great also had a presence in the ancient city, according to legend, surrendering to the city in 334-333 BC or seizing the acropolis during a nighttime festival.
Today, Fethiye stands as a testament to its rich history, offering visitors the chance to explore its ancient ruins, including the Lycian rock tombs and the ruins of Telmessos. With its intriguing past and beautiful natural surroundings, Fethiye is a must-see destination for anyone visiting Turkey.
Location and directions of Fethiye
Fethiye is a popular tourist destination in Turkey, and there are several ways to get there from other popular spots around the country. Here are some of the most common options:
Overall, there are several ways to get to Fethiye from other popular spots around Turkey, whether you prefer to travel by air, bus, or car.
Fethiye enjoys a Mediterranean climate, characterized by hot, dry summers and mild, rainy winters. The average temperature in the summer months, from June to September, is around 30-35°C (86-95°F) during the day and 20-25°C (68-77°F) at night. The winter months, from December to February, are milder with an average temperature of around 15°C (59°F) during the day and 5-10°C (41-50°F) at night. Rainfall is most common from November to March, with an average of 15-20 rainy days per month during this period. Overall, Fethiye is a great destination for those who love warm weather and sunshine.
Best things to do in Fethiye
Fethiye is a beautiful coastal city in Turkey that has a lot to offer to its visitors. From exploring ancient ruins to relaxing on pristine beaches, there are many things to do and see in Fethiye. Some of the best things to do in Fethiye include:
Visit the Lycian rock tombs:
These tombs are one of the most impressive and well-preserved ancient sites in the region. The tombs are carved into the cliffs overlooking the town and offer stunning views.

Explore the Fethiye market:
The market is a bustling hub of activity and offers a wide range of goods, from traditional Turkish sweets and spices to handcrafted souvenirs.

Take a boat tour:
There are many boat tours available in Fethiye that take you to beautiful secluded bays and beaches. You can also explore nearby islands like Butterfly Valley and St. Nicholas Island.

Visit Oludeniz Beach:
This beach is one of the most popular in the area, with crystal clear waters and a stunning mountain backdrop. It's also a popular spot for paragliding, with many companies offering tandem flights.

Hike the Lycian Way:
The Lycian Way is a 500-kilometer trail that runs along the Mediterranean coast, passing through ancient ruins and small villages. The section near Fethiye offers some of the most spectacular views.

Visit Saklikent Gorge:
This stunning gorge is located about 50 kilometers from Fethiye and offers a refreshing respite from the summer heat. You can wade through the icy waters or relax in one of the many restaurants along the riverbank.

Visit the Ghost Village of Kayakoy:
This abandoned village is a haunting reminder of the region's troubled past. The village was abandoned during the population exchange between Turkey and Greece in 1923 and now serves as a popular tourist attraction.
These are just a few of the many things to do in Fethiye, Turkey. Whether you're interested in history, adventure, or simply relaxing on the beach, there's something for everyone in this beautiful city.
Best beaches in Fethiye Turkey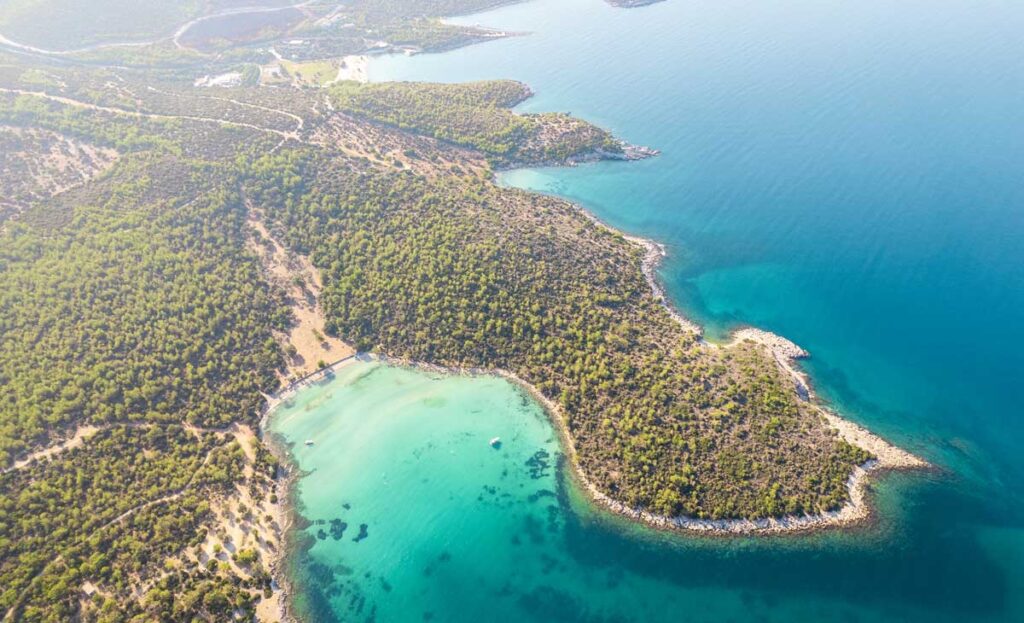 Fethiye is known for its beautiful beaches and crystal-clear waters. Here are some of the top beaches in Fethiye:
Ölüdeniz Beach: Known as one of the most photographed beaches in the world, Ölüdeniz Beach boasts stunning turquoise waters and a backdrop of rugged mountains. It's a popular spot for paragliding, swimming, and sunbathing.

Calis Beach: Located just outside of Fethiye, Calis Beach is a long, sandy beach with calm waters, making it ideal for swimming and water sports. There are also plenty of restaurants and bars along the beachfront.

Kabak Bay: Accessible only by boat or a 30-minute hike, Kabak Bay is a secluded beach surrounded by pine forests and mountains. It's the perfect spot for a peaceful day in nature.

Gemiler Beach: Located on the St. Nicholas Island, Gemiler Beach is a hidden gem with crystal-clear waters and a peaceful atmosphere. It's also home to ancient ruins, including a Byzantine church.

Patara Beach: Located about an hour and a half from Fethiye, Patara Beach is a 12-kilometer stretch of golden sand and dunes, backed by ancient ruins. It's also a nesting ground for sea turtles, and visitors are asked to take care when visiting during nesting season.
Whether you're looking for a bustling beachfront with plenty of amenities or a secluded spot in nature, Fethiye has a beach to suit your needs.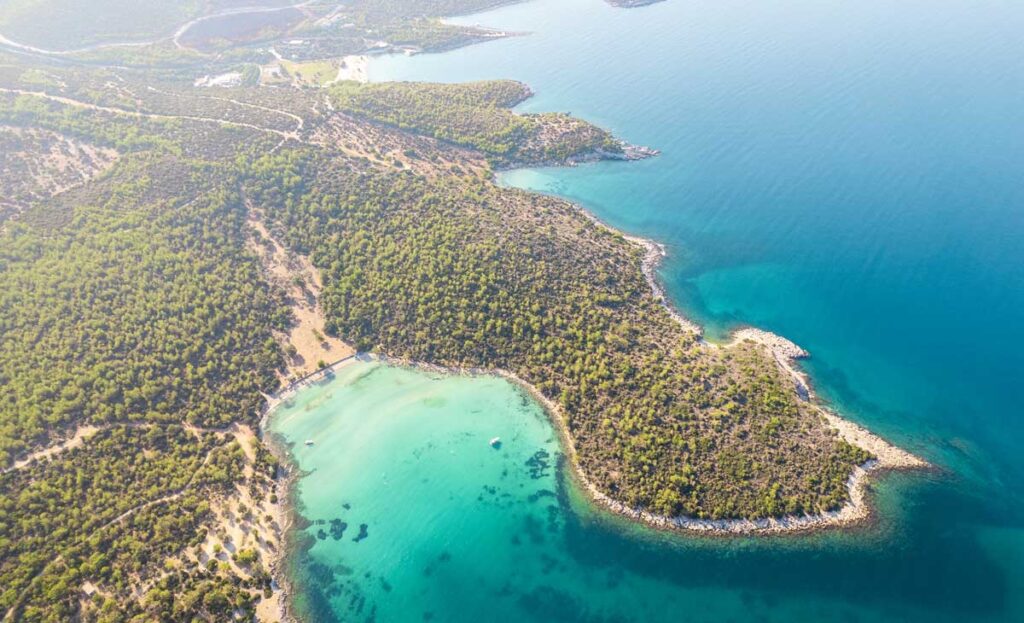 Fethiye Turkey offers a unique shopping experience, with a variety of options to choose from. From traditional bazaars and local markets to modern shopping centers and boutiques, Fethiye has something for everyone.
Visitors can explore the narrow streets of the old town to discover authentic souvenirs, handmade crafts, and local products, or head to the popular shopping centers for international brands and designer labels. Whether you're looking for a unique keepsake or a trendy fashion item, Fethiye's shopping scene has it all.
Here are some popular shopping destinations in Fethiye:
Where to stay in Fethiye, Turkey?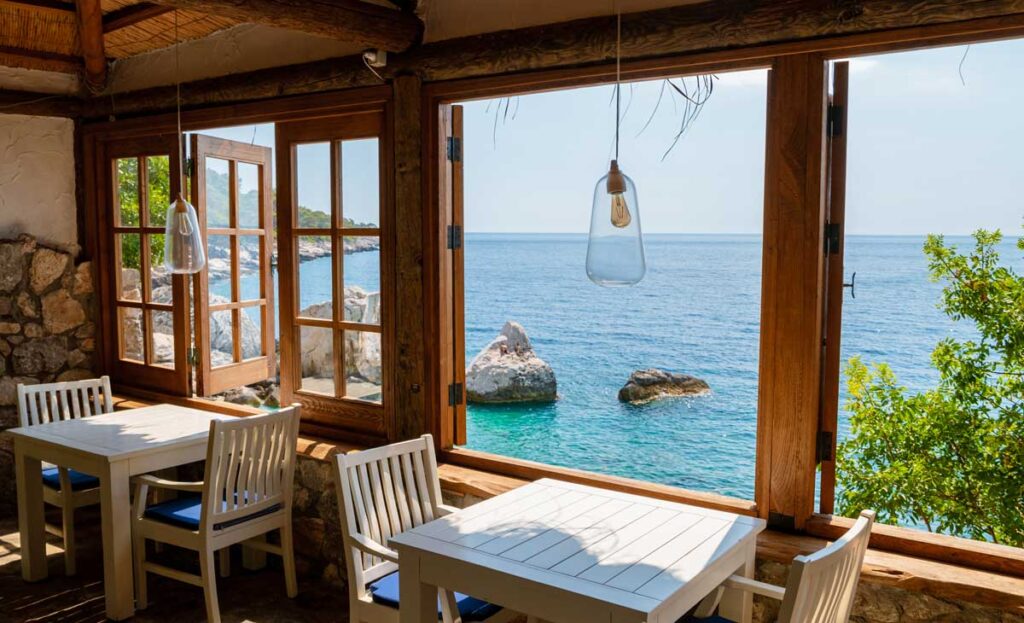 Fethiye offers a wide range of accommodations for all kinds of travelers, including luxurious resorts, budget-friendly hotels, hostels, and rental apartments. Here are some popular areas to consider staying in Fethiye:
Fethiye City Center: If you want to be in the heart of the city and have easy access to its attractions and amenities, Fethiye City Center is a great option. There are many budget-friendly hotels and hostels as well as mid-range and upscale options.
Ölüdeniz: This is a popular resort town located about 15 minutes south of Fethiye by car. It's known for its stunning beach and crystal-clear waters, and there are plenty of resorts, hotels, and rental apartments available.
Calis Beach: Located just a few kilometers from the city center, Calis Beach is a great option for those looking for a quieter atmosphere. It's a long stretch of beach lined with restaurants and cafes, and there are many hotels and rental apartments to choose from.
Hisaronu: This is a small village located in the mountains above Ölüdeniz. It's known for its lively nightlife and proximity to natural attractions like Butterfly Valley and Babadag Mountain. There are plenty of budget-friendly hotels and rental apartments in Hisaronu.
Kayakoy: This is a historic village located about 8 km south of Fethiye. It's known for its abandoned Greek houses and churches, and there are several hotels and rental apartments available for those who want to stay in the area.