What is the best places to visit in Turkey?
Turkey is a country steeped in history, with stunning beaches and soaring green mountains, making it a remarkable vacation destination.
For thousands of years, Turkey has served as the gateway between Europe and Asia, making it a hub for trade and cultural exchange. As a result, Turkey has become a richly diverse country, with a unique blend of cultures and traditions.
If you are looking for an unforgettable holiday and want to experience the best of Turkey's tourist attractions, there is no shortage of options to explore.
Turkey is located at the crossroads of Europe and Asia, spanning across the Anatolian Peninsula in Western Asia and the Balkan region of Southeast Europe. It is bordered by eight countries: Greece to the west, Bulgaria to the northwest, Georgia to the northeast, Armenia, Azerbaijan, and Iran to the east, and Iraq and Syria to the south. The country also has coastlines along the Aegean, Mediterranean, and Black Seas.
Here's a look at the best places to visit in Turkey.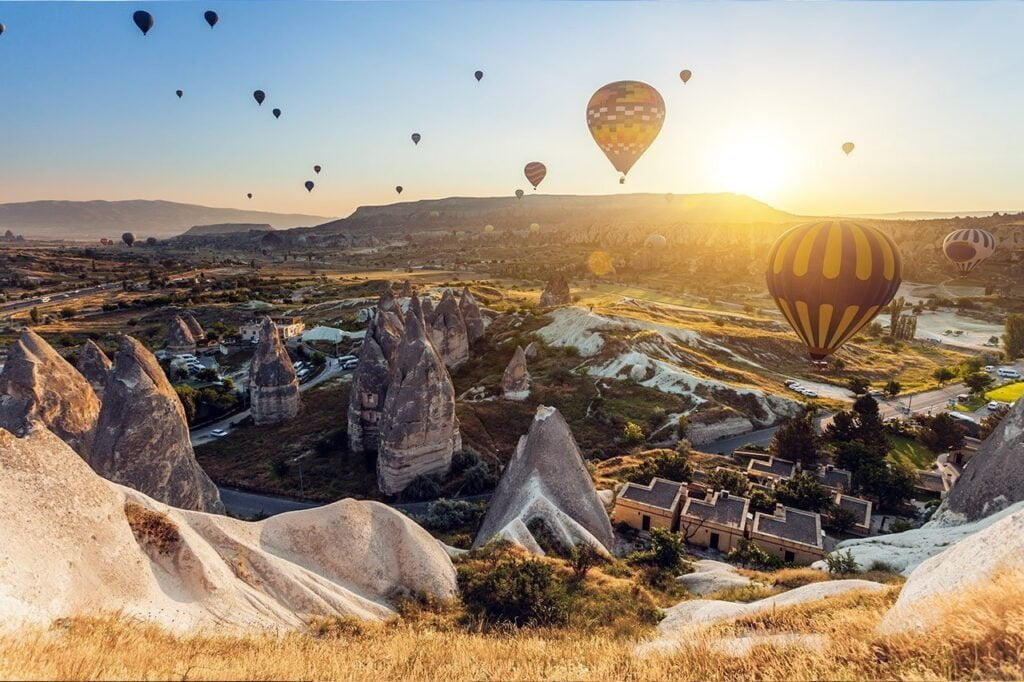 Cappadocia is one of the best places to visit in Turkey. situated in Central Anatolia, Cappadocia is renowned for its breathtaking landscape of extraordinary formations that resemble chimneys, cones, and pinnacles.
These formations are the result of natural processes such as ancient volcanic eruptions and erosion over time.
Thousands of years ago, people added remarkable touches to the landscape by carving houses, churches, and even underground cities out of the soft rock.
Today, some of these caves have been transformed into unique hotels that cater to tourists. Additionally, a Cappadocia Hot Air Balloon Ride is one of the top experiences to have in Turkey, so don't miss out on the chance to explore the region from above.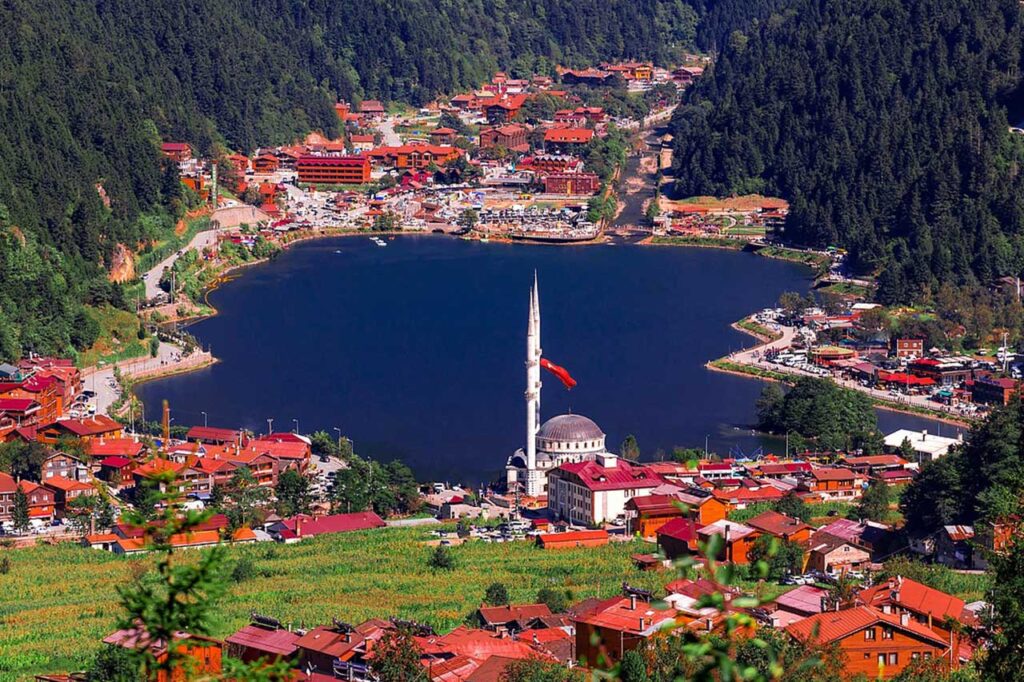 If you're looking for a beautiful natural retreat, then
Uzungol
is definitely one of the best places to visit in Turkey. This picturesque highland village is located in the Black Sea region and has become a popular destination for both local and foreign tourists alike, thanks to its stunning natural beauty.
Uzungol boasts lush greenery that blankets the region all year round, thanks to its typical Black Sea climate that receives ample rainfall in summer and snowfall in winter. The natural beauty of Uzungol is simply breathtaking and makes it a perfect destination for nature lovers. Hiking is one of the most popular activities in the region, offering visitors the chance to explore the area's rich flora and fauna.
If you're looking for a bit more adventure, paragliding is also a popular activity in Uzungol. Imagine soaring through the skies and taking in the stunning panoramic views of the region from a bird's eye perspective. It's an experience that you won't forget in a hurry!
Uzungol has a lot to offer to visitors, from its natural wonders to its unique culture and local cuisine. The village is home to several traditional restaurants that serve mouth-watering local delicacies such as freshly caught fish from the nearby lake, delicious lamb dishes, and sweet desserts that will tantalize your taste buds.
In conclusion, Uzungol is definitely one of the Top places to visit in Turkey if you're looking for a relaxing and adventurous getaway that's surrounded by nature. So why not book your trip today and experience the beauty of this hidden gem for yourself?

Read Also: Uzungol Lake in Trabzon
Pamukkale, which means "cotton castle" in Turkish, is a breathtaking landscape located in western Turkey and is famous for its stunning white terraces.
These terraces are made of travertine, a sedimentary rock deposited by water with a high mineral content from the hot springs. People have been bathing in the hot spring pools for thousands of years, and the ancient Greek city of Hierapolis was built on top of them by the kings of Pergamon.
Today, visitors can still see the ruins of the baths and other Greek monuments at the site. It is a remarkable place that combines both natural beauty and rich history, making it a popular tourist destination.
Mardin, located in southeastern Turkey, is a city with a rich history that dates back centuries. It is considered one of the oldest settlements in the region and has been inhabited by various civilizations throughout history. Perched on a strategic hilltop, the city overlooks the vast plains of Mesopotamia and offers breathtaking views of the surrounding landscape.
The Old City of Mardin is one of the most popular tourist destinations in Turkey, known for its magnificent sandstone buildings that cascade down the hill. The architecture of the Old City is a unique blend of various styles, reflecting the city's diverse cultural and religious heritage. The maze of meandering streets in the Old City leads visitors along terraced houses, mosques, churches, and mansions, each with its own unique story to tell.
Mardin is undoubtedly one of the best places to visit in Turkey. With its stunning architecture, rich history, delicious cuisine, and vibrant culture, Mardin offers visitors a unique and unforgettable experience that cannot be found anywhere else in the world.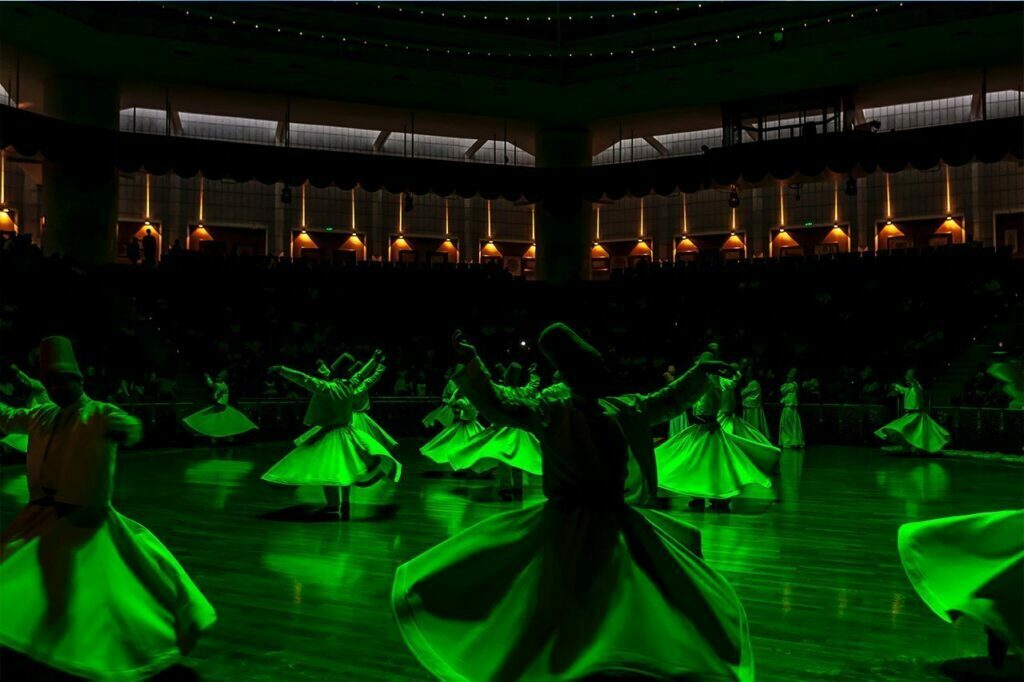 Konya, located in central Turkey, is a city that is steeped in rich history and culture. As one of the oldest cities in the world, Konya has been an important center of trade and commerce for centuries. The city thrived during the Seljuk Dynasty in the 12th and 13th centuries, leaving behind many stunning architectural examples such as the Aladdin Mosque and the Seljuk Palace ruins.
Apart from the impressive architecture, Konya is also the birthplace of Rumi, a renowned Persian theologian and Sufi mystic. The mausoleum of Rumi is a top-rated site to visit in Konya. Rumi's followers, also known as the Whirling Dervishes, founded an Order that performs religious ceremonies where they spin around on their left foot while wearing white, billowing gowns.
The city of Konya has preserved its rich history and culture over time. Konya's archaeological sites, ancient monuments, and museums all showcase its illustrious past. The city has many other impressive landmarks, including the Mevlana Museum, which contains the tomb of Rumi and his family. Another noteworthy site is the Karatay Madrasah, a historical Islamic school that now serves as a museum. Konya's bustling bazaars are also a must-visit, where visitors can purchase authentic Turkish handicrafts, rugs, and spices.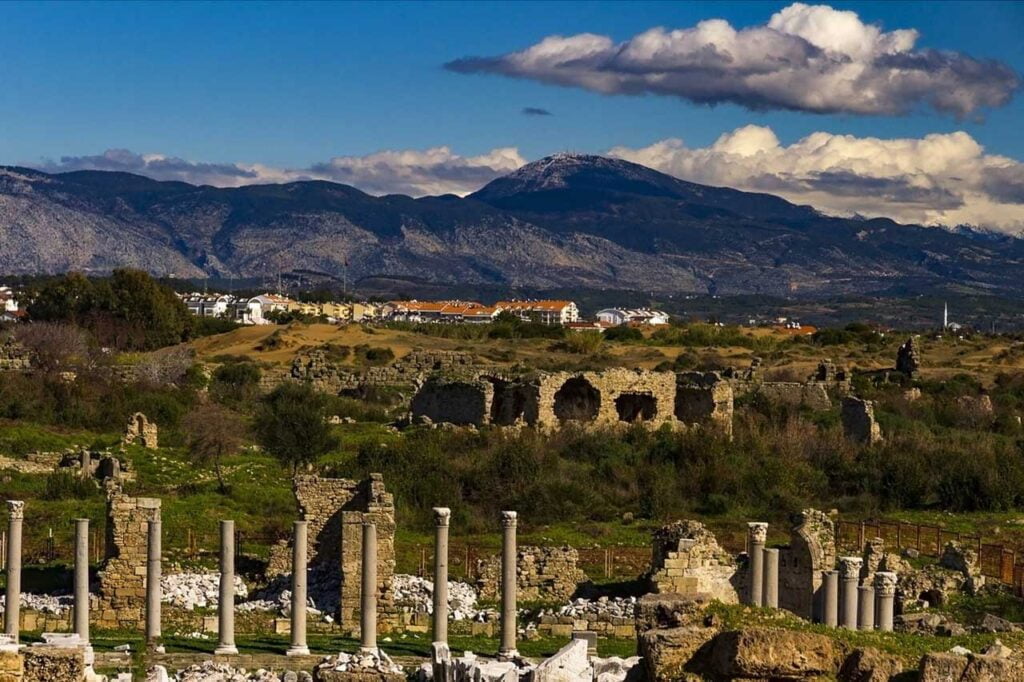 Located on the southern coast of Turkey, Side is a must-visit destination for history buffs and beach lovers alike. Once a major port city in ancient Greece, it was later occupied by Alexander the Great in the 4th century BC. Today, visitors to Side can explore the picturesque town's classic ruins and modern-day resorts while taking in the stunning views of sandy white beaches.
Perched on a small peninsula, Side offers fantastic dining options and vibrant nightlife. The town's star attraction is an excavated site of ancient Hellenistic and Roman ruins that include the remnants of a colossal amphitheater and various temples. Visitors can wander through the narrow streets of the charming town, taking in the attractive gardens and stopping to dine in one of the many restaurants ranging from delis and pizza shops to upscale dining in a variety of cuisines.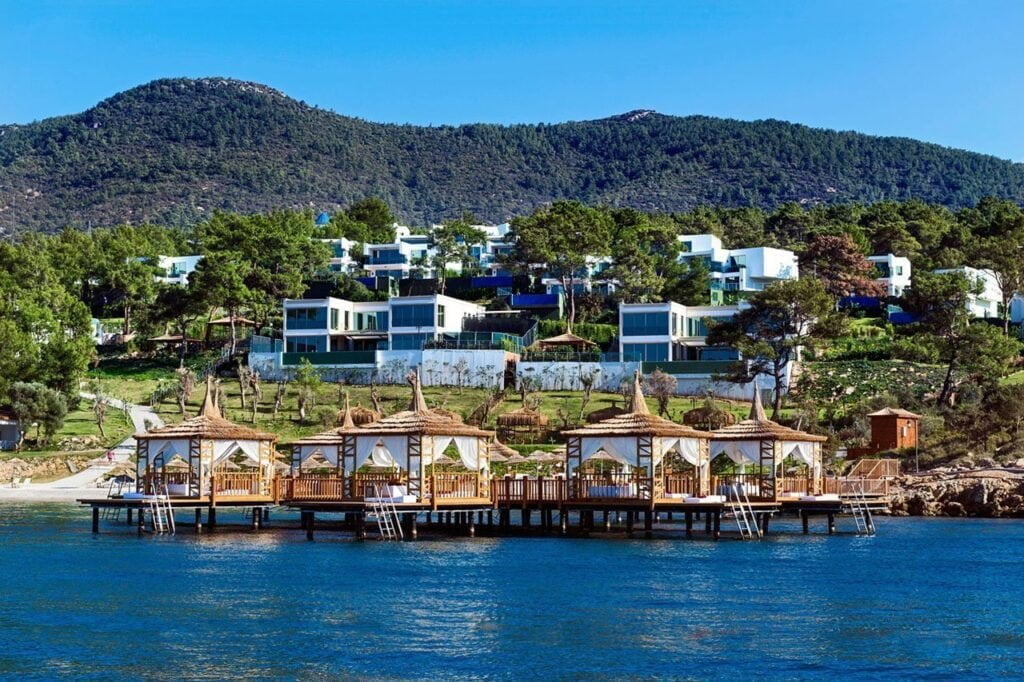 Bodrum, in the southern Aegean region of Turkey, is a beautiful city that offers a mix of ancient ruins, beaches, and resorts.
Visitors can explore the intriguing ruins of the Mausoleum, one of the Seven Wonders of the Ancient World.
Another must-visit attraction is Bodrum Castle, built in 1402 by the Knights of St John and now operating as a museum.
The town also boasts a stunning beach on the eastern side and a marina, shops, and restaurants on the western side.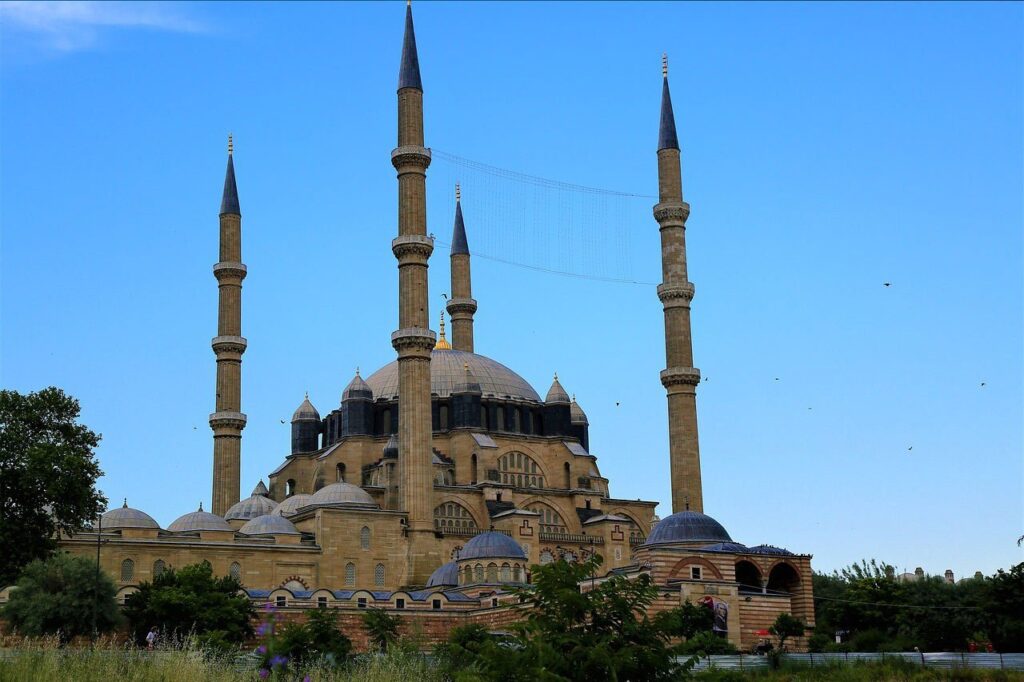 Edirne historically known as Adrianople, Edirne served as the third capital city of the Ottoman Empire from 1369 to 1453, before Constantinople (present-day Istanbul), Edirne grand past is visible everywhere, as fantastic old imperial buildings, palaces and mosques are scattered around.
The Selimiye Mosque, for instance, is a must-see in this delightful city, and the Old Quarter is lovely to wander around.
Due to its strategic location and its proximity to Greece and Bulgaria, Edirne has a European feel about it and there is lots of delicious cuisine on offer.
A great time to visit Edirne is in summer when the traditional oil-wrestling festival (Kırkpınar ) takes place.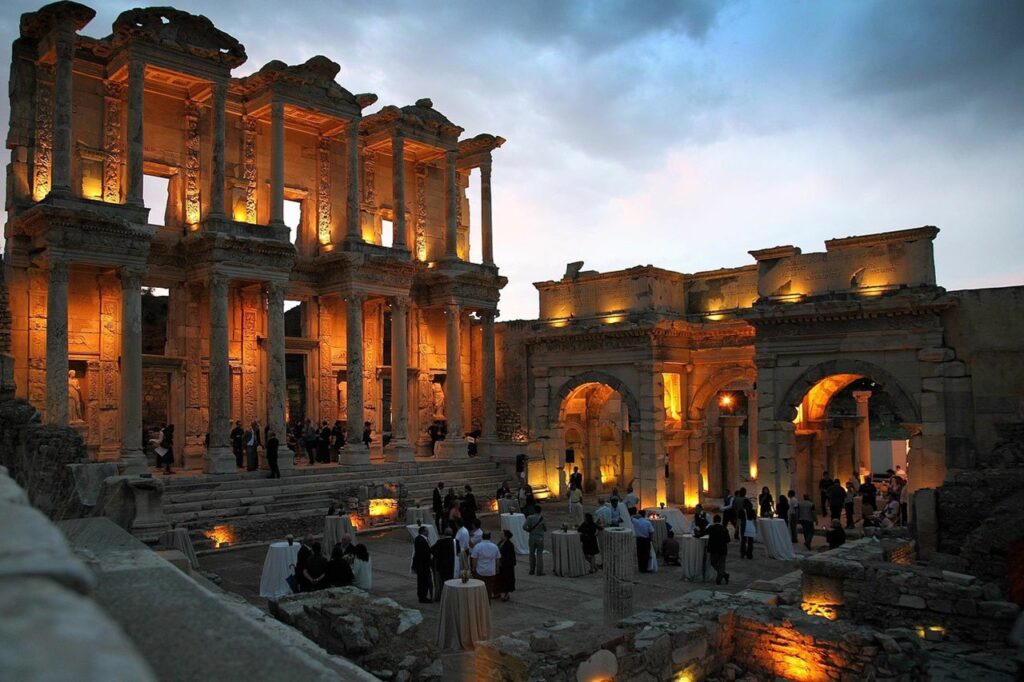 Ephesus, located in Aegean Turkey, Ephesus is an ancient site located in Aegean Turkey and one of the top places to visit in Turkey. Ephesus is a well-preserved ancient site that stands as Europe's most complete classical metropolis. By the 1st century BC, it became one of the largest cities in the Roman Empire, and it housed one of the Seven Wonders of the Ancient World, the Temple of Artemis.
The ruins of Ephesus are some of the most popular tourist attractions in Turkey due to their stunning preservation. Visitors can explore the massive Theater, the Temple of Hadrian, and the impressive Library, which was built to hold over 12,000 scrolls.
As one of the greatest outdoor museums in Turkey, Ephesus attracts thousands of visitors annually, and it provides insight into the life and culture of the people who once lived there. With its rich history and well-preserved ruins, Ephesus is a must-visit destination for anyone traveling to Turkey.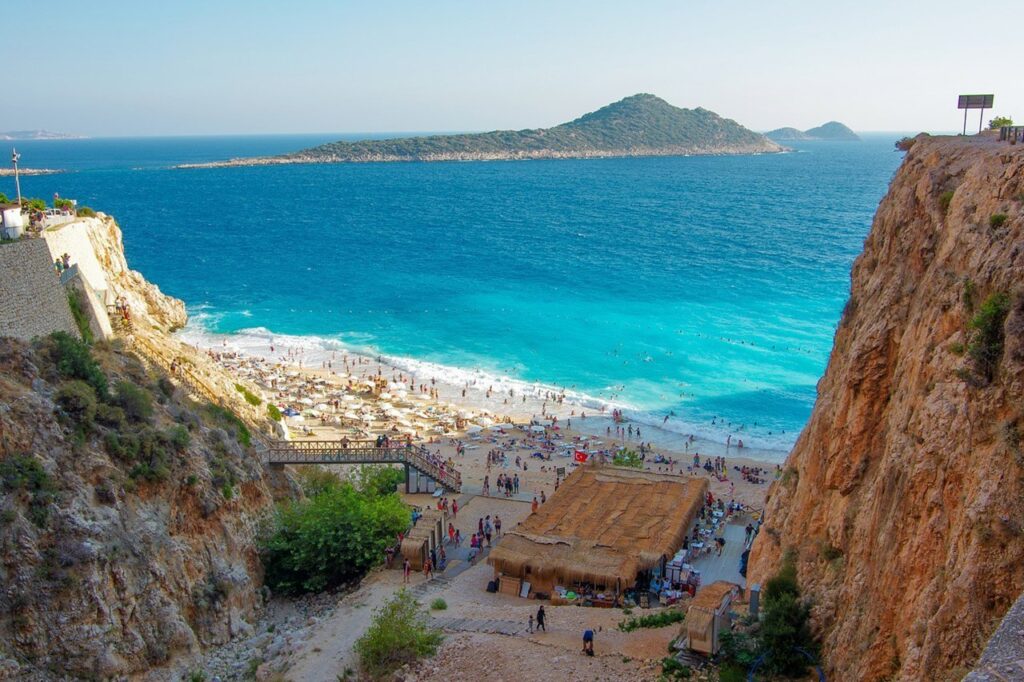 Antalya is a top-rated tourist destination located on the stunning Turkish Riviera. This vibrant city offers visitors a myriad of experiences, from sun-kissed beaches to ancient ruins and from bustling bars to quiet restaurants. With breathtaking scenery of both mountains and sea, it's no wonder that Antalya is one of the best places to visit in Turkey.
If you are looking for adventure, Antalya has plenty to offer. You can take a dip in the crystal-clear Mediterranean waters or go sailing around the coast. If you're more interested in land-based activities, there are numerous mountain trails to explore or ancient ruins to visit. From swimming and mountain climbing to sightseeing and more, Antalya has something for everyone.
For history buffs, Antalya's Old Quarter is a must-see. Here you can stroll along the ancient city walls and wander the maze-like streets to get a feel for what the city was like in the past. You can also see the old Roman gates, which give a glimpse into Antalya's rich history.
Overall, Antalya is a great destination for those looking for a perfect combination of history, culture, and natural beauty. With its spectacular beaches, ancient ruins, and vibrant atmosphere, it's easy to see why Antalya is one of the top places to visit in Turkey.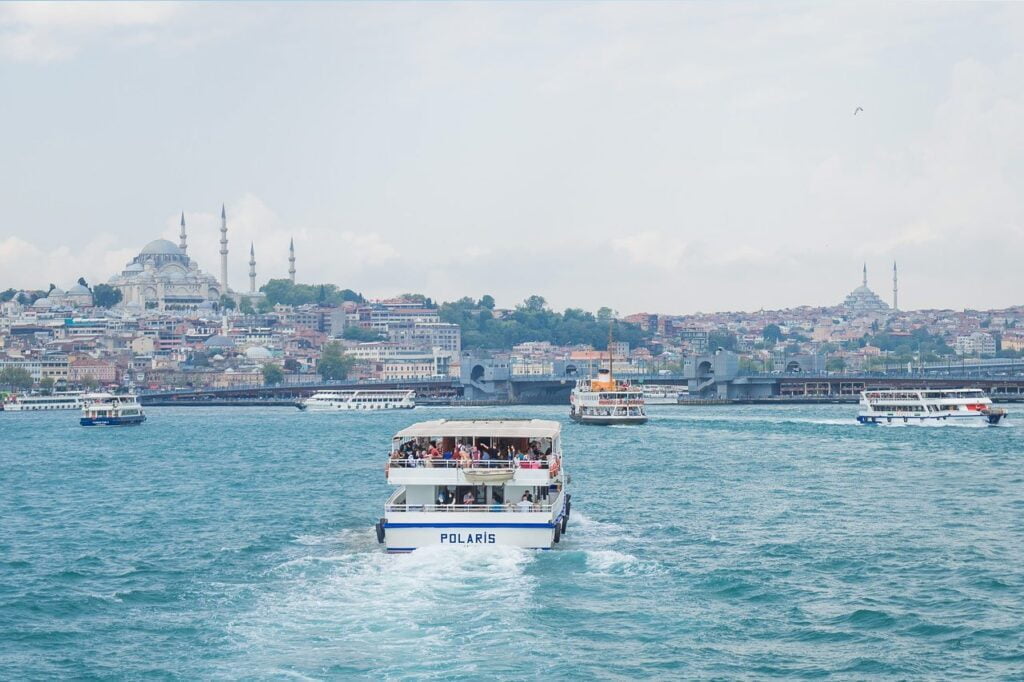 Istanbul, the largest city in Turkey, has a rich history as the former capital of the Ottoman and Byzantine Empires. Its unique location spanning two continents, Asia and Europe, makes it a must-visit destination for travelers.
Visitors can explore the impressive Hagia Sophia, which was once a Greek Orthodox Christian basilica, then an imperial mosque, and now serves as a museum. The 15th-century Topkapi Palace, also a museum today, offers a glimpse into the opulent lifestyle of the Ottoman sultans.
Other top places to visit in Istanbul include the iconic Blue Mosque with its intricate blue tiles and stunning architecture, the Galata Tower offering panoramic views of the city, and the vibrant Istiklal Street, a popular spot for shopping, dining, and entertainment.
The best times to visit Istanbul are between March and May or September and November when the crowds at the city's attractions are manageable, room rates are average, and temperatures are pleasant in the 60s and 70s.
Don't leave Istanbul without doing some shopping, and make sure to visit the Grand Bazaar which has been in operation since 1461.