Explore the Best Shopping Malls in Istanbul: A Shopaholic's Guide to the City's Top Retail Destinations
If you're a shopping enthusiast, there's no place better to explore than Istanbul, Turkey. With its bustling bazaars and modern shopping malls, Istanbul is a shopping destination that should not be missed. Whether you're looking for high-end luxury brands or seeking great deals on unique Turkish products, Istanbul's shopping scene has something for everyone.
As someone who has lived in Turkey, I can attest to the incredible shopping experiences that await you in Istanbul. From the moment I arrived, I was captivated by the endless rows of shops and boutiques offering high-quality products at affordable prices.
In this article, we will be exploring the top shopping malls in Istanbul that attract thousands of visitors and tourists each year. We will delve into the features and unique offerings of each mall to help you decide which ones to visit during your next shopping excursion in Istanbul.
Emaar Square Mall, Istanbul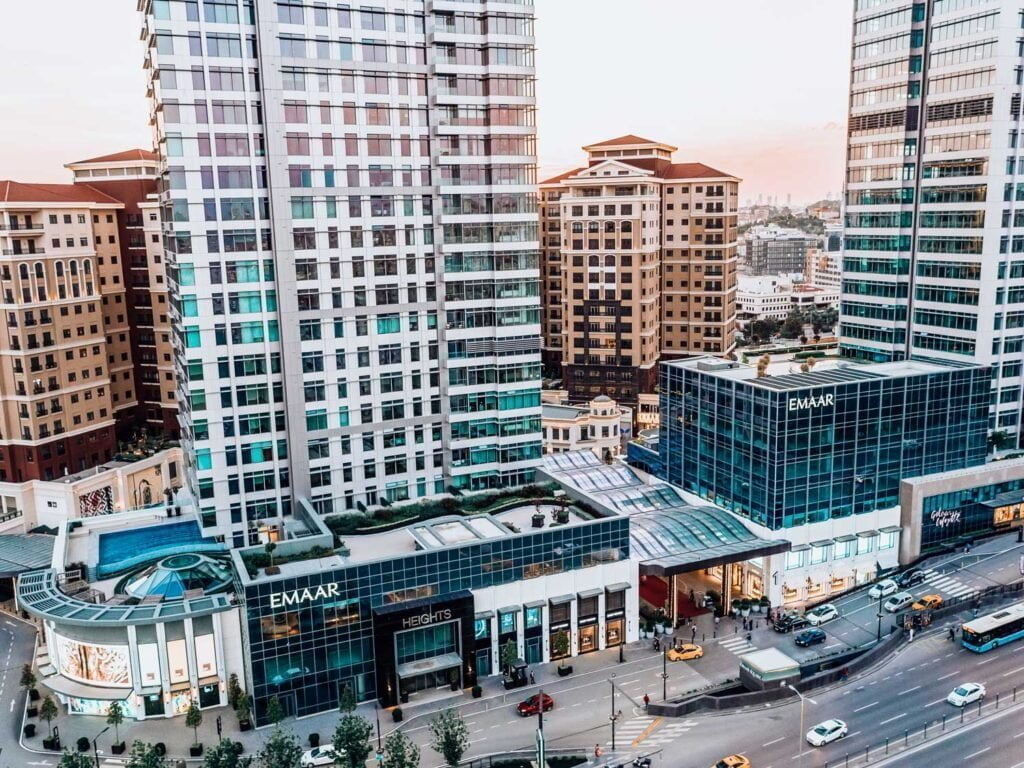 Emaar Square Mall, Istanbul, is securing its place as the beating heart of luxury shopping in Turkey.
The high-end shopping mall is home to a large number of sought-after luxury and designer brands, many of which are not available elsewhere. Therefore, you can be certain that your shopping experience at Emaar Square Mall will be a huge success. Emaar Square Mall stands out among Istanbul shopping centers with this features.
What customers expect from shopping mall?
There is plenty of choice for jewellery connoisseurs at Emaar Square Mall: if it's gorgeous, classic timepieces you want, then Cartier is your destination of choice. Located on the ground floor of the mall, you'll find stunning watches and jewellery to account for all tastes.
For those who feel right at home at Paris Fashion Week, there is a multitude of luxury clothing stores at Emaar Square Mall.
For exquisite men's tailoring, Hugo Boss is a classic. Also located on the mall's ground floor, it caters for both men and women, ensuring there is something beautiful and classic for everybody.
When it comes to high-end fashion, the French certainly do it best: Hermes is another of the mall's luxury clothing stores. Originally founded as a French fashion house, the brand can be found all over the world, and is absolutely a must-have in your collection.
Of course, some names hold an enormous amount of weight, such as Gucci. Under the new vision of creative director Alessandro Michele, Gucci has redefined luxury fashion for the twenty-first century. The ground-floor Gucci store at Emaar Square Mall holds a myriad of one-of-a-kind, innovative designs for men and women.
Istanbul Jawaher Mall (Turkish: Cevahir AVM)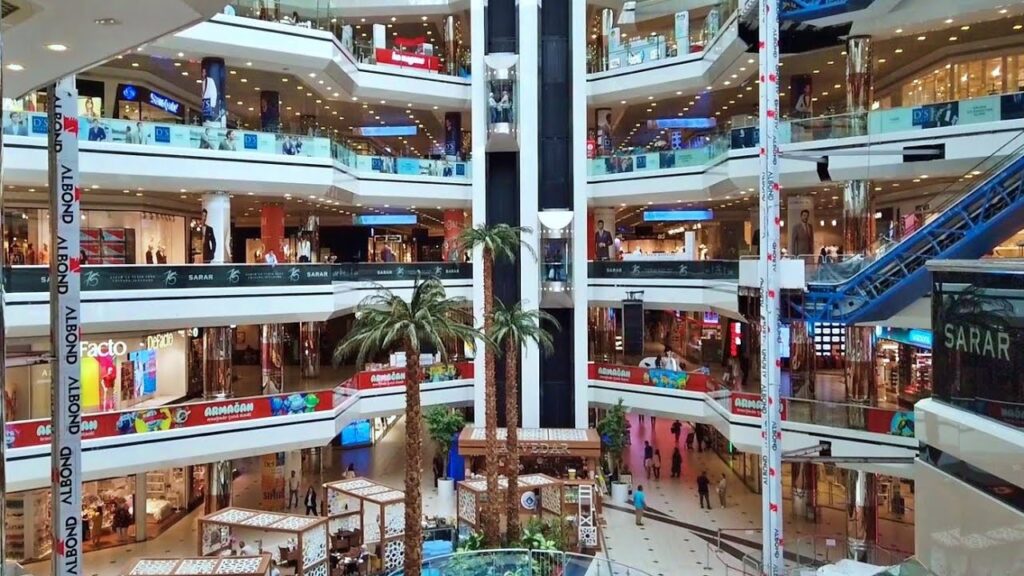 Istanbul Jawaher Mall, also known as Cevahir AVM in Turkish, is one of the largest and best shopping malls in Istanbul and the 2nd largest shopping center in Europe, and the 8th largest in the world. Located on the European side of Istanbul in the Shishli (Şişli) area, it has become a popular destination for visitors and Arab tourists who come to the mall for shopping and entertainment. Due to its popularity with Arab tourists, the mall has earned the nickname "Mall of Arabia," making it one of the most famous shopping destinations in Istanbul.
Jawaher Mall spans across six floors and boasts an impressive 280 stores, including a mix of international and local brands, as well as 34 local and international restaurants and cafeterias. With a wide range of shops, dining options, and entertainment activities, Jawaher Mall is a must-visit destination for anyone looking for a world-class shopping experience in Istanbul.
Forum Istanbul Shopping mall
Located in the Peyram Pasha (Bayrampaşa) area of Istanbul, Forum Istanbul is a modern mall that opened its doors in 2009. Covering a large area, it is one of the most popular shopping destinations in the city.
The mall features a wide range of shops, including world-famous Turkish brands and many entertainment venues. One of the standout features of the mall is its unique fish aquarium called "Turkuazoo". This impressive aquarium is home to over 10,000 marine animals from over 150 species, making it a popular attraction for visitors and locals alike.
In addition to shopping and entertainment, Forum  Istanbul also offers a range of dining options, including traditional Turkish restaurants and international cuisine. With its modern design, diverse offerings, and central location, Istanbul Forum is a must-visit destination for anyone looking to experience the best that Istanbul's malls have to offer.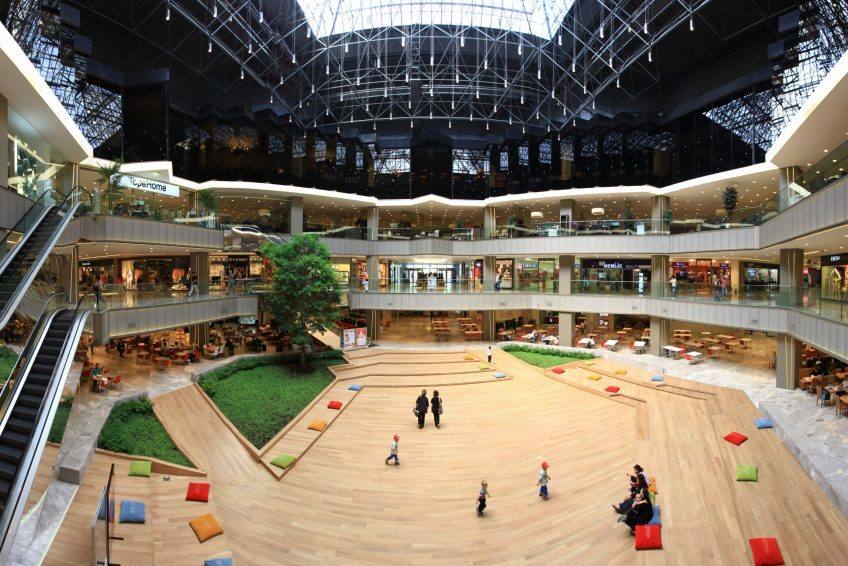 Galleria Ataköy is a historical shopping destination in Istanbul and the first modern shopping mall in Turkey. Located in the western section of the Atakoy district, it boasts a wide variety of local and international commercial centers. The mall also features a range of dining options including restaurants and cafés, as well as entertainment options such as cinemas, children's play areas, and a bowling alley.
One of the most unique features of Galleria Ataköy is its ski lounge, which allows visitors to experience skiing in an indoor, controlled environment, regardless of the weather outside. With its range of offerings and central location, Galleria Ataköy is a popular destination for both locals and tourists alike, providing a perfect balance of shopping, dining, and entertainment all under one roof.
Akmerkez shopping mall in Istanbul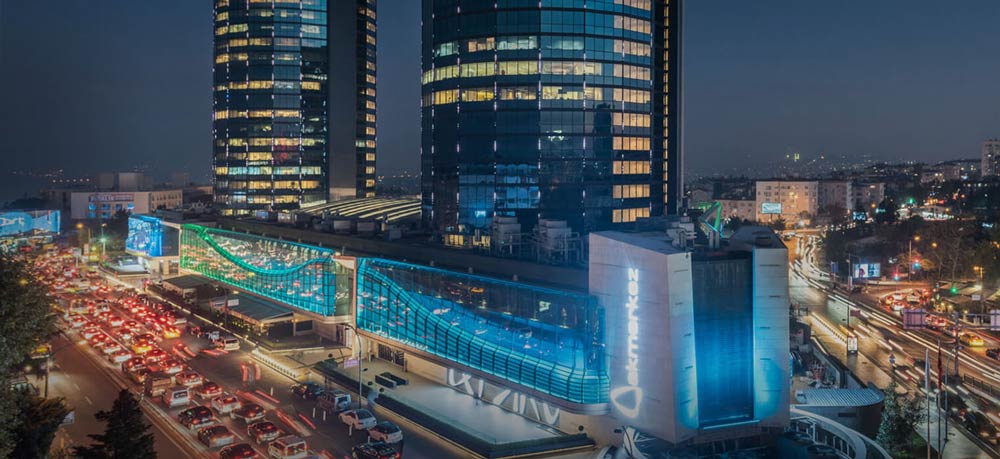 Istanbul is a city that's renowned for its luxury markets and modern shopping centers, and one of the most remarkable malls in the city is Akmerkez. Situated in the Etiler quarter of the Beşiktaş district, this shopping center covers an area of 180,000 square meters and is designed in a triangular form. The complex consists of four shopping floors connected to two towers, which house a hotel.
Akmerkez features over 240 diverse shops that offer both international and local brands. From clothing and fabrics to toys, stationery, sports products, and gifts, you can find almost anything you need here. The mall also has exchange centers, modern cinemas, as well as a variety of international and local fast food restaurants and cafes.
With its impressive design, outstanding selection of shops, and numerous entertainment options, Akmerkez has become a favorite destination for tourists visiting Istanbul. Whether you're looking to shop, dine, or simply enjoy the atmosphere, this shopping center is definitely worth a visit.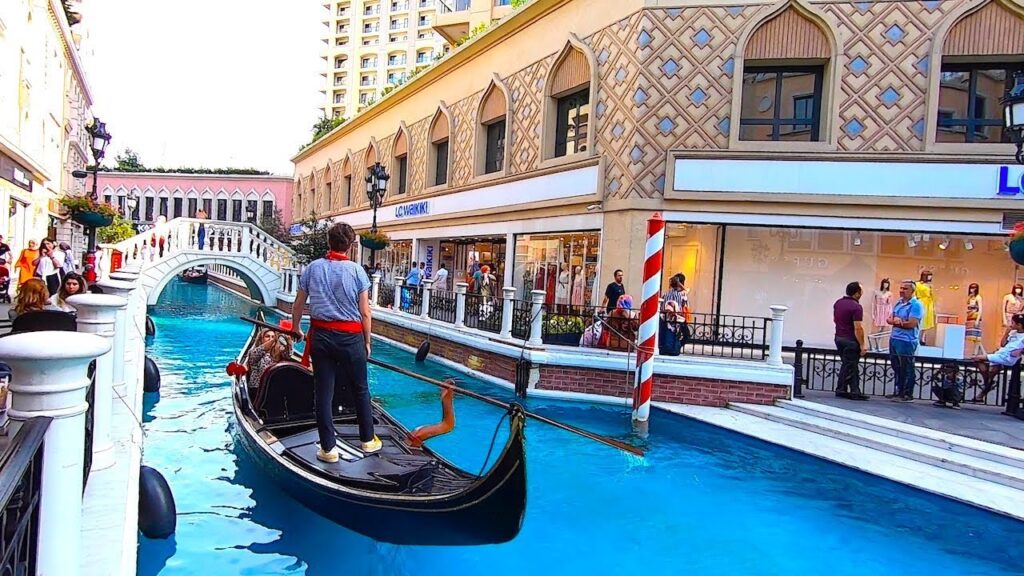 Venezia Mega Outlet, located in Istanbul, One of the best shopping malls in Istanbul and it is an amazing shopping center designed in the style of Venice. It features a square that resembles St. Mark's Square, adding to its charm and unique design. The beautiful architecture has impressed visitors both locally and internationally, making it one of the most popular tourist destinations in Istanbul.
While it may not be the largest shopping center in Istanbul, Venezia Mega Outlet has almost everything you need to indulge in a satisfying shopping experience. It boasts a wide variety of local and international brands, as well as several restaurants and cafes where you can take a break and enjoy a delicious meal or drink.
The market also includes several seating areas with beautiful views of the waterways, where you can relax with your family during your shopping tours. Venezia Mega Outlet is not only a place for shopping, but also a great spot to take in the unique architecture and atmosphere.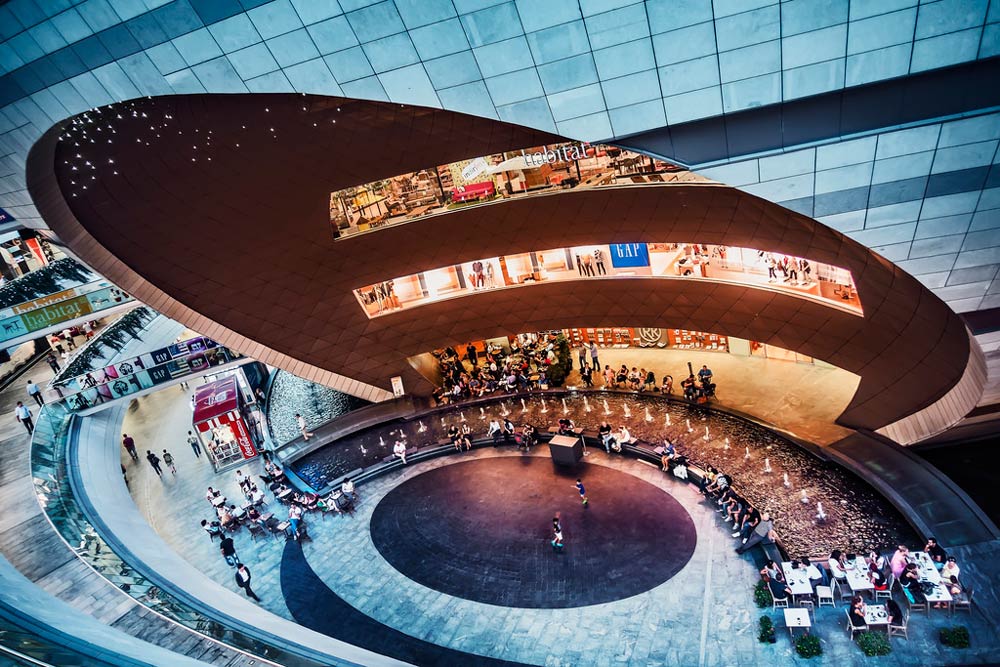 Kanyon is a one-of-a-kind shopping and entertainment destination located on Büyükdere Avenue in the heart of Istanbul's Levent business district. The mall is renowned for its innovative architecture and modern design, which seamlessly blends into the surrounding urban landscape. Kanyon is also one of the few shopping centers in Istanbul that offers a unique mix of shopping, dining, and entertainment experiences all under one roof.
With over 160 stores and restaurants, Kanyon offers an extensive range of local and international brands, including high-end fashion retailers, electronics stores, and gourmet food markets. Some of the notable international brands available at Kanyon include Tommy Hilfiger, Zara, GAP, and Apple. Visitors can also enjoy the latest blockbuster movies at Kanyon's state-of-the-art cinema, or attend live performances and concerts at the mall's dedicated entertainment venues.
Kanyon's unique architecture and interior design add to the shopping experience, creating a space that is not just visually stunning, but also highly functional. The mall is characterized by its sleek, modern lines and minimalist aesthetic, which make it stand out from the more traditional shopping centers in Istanbul. The mall's signature "canyon" design is a major attraction in itself, featuring an open-air central courtyard surrounded by three levels of stores, cafes, and restaurants.
MetroCity mall, which opened on April 30, 2003, is a modern shopping mall located on Büyükdere Avenue in the finance and business quarter of Levent in Istanbul. The mall has a direct connection to the Levent subway station, providing convenient access for visitors.
The MetroCity building consists of four floors and is connected to a 27-story commercial and business tower, making it a hub for business and leisure activities. The mall has three entrances, including one dedicated to car parks and other entries, one from the main street, and another from the metro tunnel, providing easy access for visitors.
With over 100 stores featuring both international and local brands, MetroCity offers a wide range of shopping options for visitors. The mall also has a cinema complex, a food court, and a children's play area, providing entertainment and dining options for the whole family.
In conclusion, Istanbul is not only a cultural destination but also a shopper's paradise, with some of the best outlet malls in Istanbul offering a unique shopping experience. These malls have a wide range of local and international brands, entertainment venues, cinemas, restaurants, and cafes, making them ideal destinations for shoppers of all tastes and budgets. From the modern and expansive to the charming and unique, the best outlet malls in Istanbul offer an unforgettable shopping experience for visitors and locals alike. So, whether you're looking for luxury designer goods or bargain finds, be sure to add these best outlet malls in Istanbul to your itinerary and indulge in a delightful shopping spree during your visit to this beautiful country.