Visiting Turkey during Ramadan 2023
Visiting Turkey during Ramadan is a unique experience that offers a glimpse into the country's rich cultural and religious traditions. Ramadan is the most sacred month in the Islamic calendar, and it is observed by Muslims worldwide with fasting, prayer, and acts of charity. For travelers, visiting Turkey during Ramadan is an excellent opportunity to witness the country's rich religious and cultural heritage and participate in various festivities.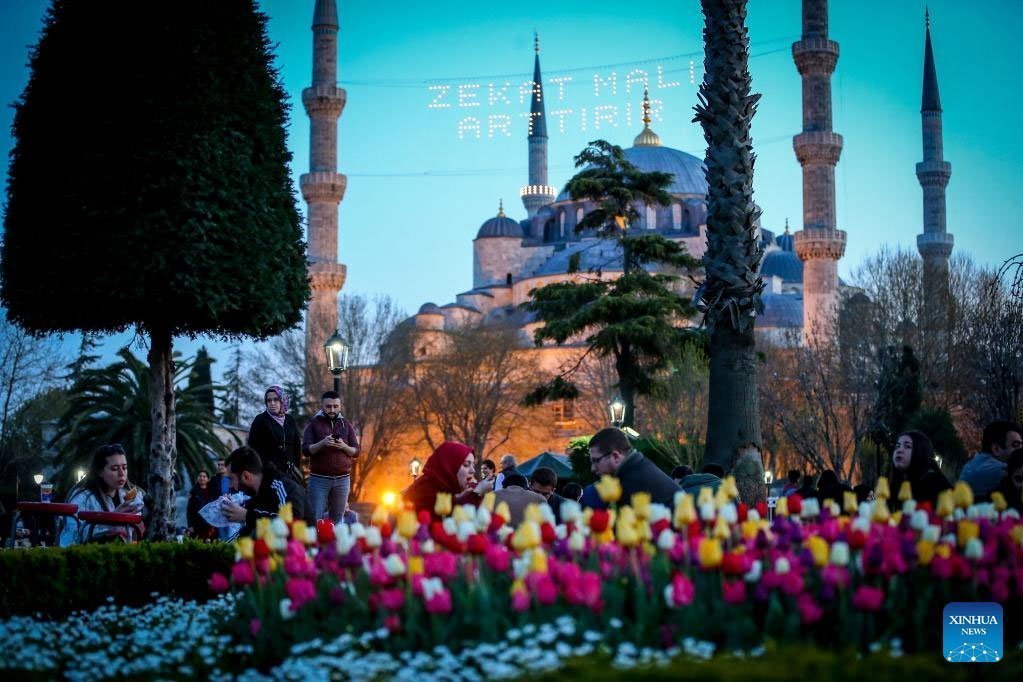 When is Ramadan in Turkey?
Ramadan is the ninth month of the Islamic calendar and is celebrated by Muslims worldwide, including in Turkey. The exact date of Ramadan varies each year as it is based on the lunar calendar. In 2023, Ramadan wil start on Thu, Mar 23,  and end on Fri, Apr 21.
What to expect during Ramadan in Turkey?
Turkey during Ramadan is a sight to behold, as the cities and towns come alive with a unique energy that is hard to miss. The streets are decorated with colorful lights, and mosques are illuminated to mark the occasion. People gather to break their fast at sunset, and the sound of the call to prayer echoes across the city.
One of the most significant aspects of Ramadan is fasting. Muslims in Turkey abstain from food and drink from sunrise to sunset during the month. As a visitor, it's important to respect this practice and avoid eating, drinking, or smoking in public during fasting hours. It's also important to dress modestly and be mindful of local customs and traditions.
If you're interested in experiencing Turkey during Ramadan, there are several things you can do to make the most of your trip. Here are a few ideas:
Attend a Ramadan Festival: Ramadan is a time for celebration, and many cities in Turkey host festivals during the month. These festivals feature traditional food, visiting a mosque and provide a great opportunity to immerse yourself in local culture.

Visit a Mosque: Turkey is home to some of the most beautiful mosques in the world, and Ramadan is an excellent time to visit them. Mosques are particularly busy during the month, with people gathering to pray and break their fast. It's essential to dress modestly and be respectful when visiting a mosque.

Try Iftar: Iftar is the meal that Muslims eat after breaking their fast at sunset. Many restaurants in Turkey offer special iftar menus during Ramadan, providing visitors with an opportunity to try traditional Turkish cuisine.

Take Part in Charitable Activities: Ramadan is a time for giving and charity, and many organizations in Turkey organize activities to help those in need. Visitors can participate in these activities, such as distributing food to the homeless or volunteering at a local charity.
Is there anything open in Türkiye during Ramadan?
Yes, many establishments in Turkey remain open during Ramadan. While it is true that some shops and restaurants may have shorter opening hours, especially during the day when Muslims are fasting, most businesses will continue to operate as usual. Tourist attractions such as museums and historical sites also remain open during Ramadan. In fact, Ramadan can be an excellent time to visit Turkey as many establishments offer special deals and discounts during the month. Restaurants often feature special iftar menus, and hotels may offer reduced rates for travelers. Additionally, some cities host Ramadan bazaars where visitors can shop for traditional foods and goods. It's important to note that while many businesses remain open during Ramadan, there may be some changes to their usual operating hours or practices. For example, some restaurants may only be open after sunset for iftar meals, and some shops may close for a few hours during the day. It's always a good idea to check with individual businesses for their hours of operation during Ramadan.
is there are specific places to attend during Ramadan in Istanbul?
Yes, Istanbul is a city with many places to attend during Ramadan. Here are a few places you may want to consider:
Suleymaniye Mosque:
This beautiful mosque, located on a hill overlooking the Golden Horn, is one of Istanbul's most impressive architectural wonders. During Ramadan, it's particularly busy, as many Muslims come to pray and break their fast. Visitors are welcome to attend prayers and experience the mosque's peaceful atmosphere.

Hagia Sophia Mosque:
Another iconic mosque in Istanbul, the Hagia Sophia is a must-visit during Ramadan. This historic building was once a church and then a museum before being converted back into a mosque in 2020. Visitors can attend prayers and witness the mosque's stunning architecture and artwork.

Grand Bazaar:
The Grand Bazaar is one of Istanbul's most famous markets, and during Ramadan, it's bustling with activity. Visitors can shop for traditional foods, clothes, and souvenirs, and enjoy the vibrant atmosphere of the market.

Iftar Tents:
Many hotels and restaurants in Istanbul set up special tents during Ramadan where they serve iftar meals to guests. These tents often feature traditional decorations and live music, and they offer a unique opportunity to experience the spirit of Ramadan.
Other places to consider during Ramadan in Istanbul include the Blue Mosque, the Spice Bazaar, and the Galata Tower. It's also worth noting that many parks and public spaces in Istanbul host iftar meals and other events during Ramadan, so be sure to check local listings for more information.
Turkey during Ramadan is an important time for Muslims, and visiting the country during this time can be a unique and enriching experience. It's a time of celebration, prayer, and acts of charity, and there are many opportunities for visitors to participate in local customs and traditions. Whether you're interested in trying traditional food, attending a festival, or visiting a mosque, Turkey during Ramadan is an experience not to be missed. Just be sure to respect local customs and traditions, and dress modestly to fully enjoy the experience.
FAQ about visiting Turkey during Ramadan.