What are the souvenirs that Turkey is famous for? and What to buy in turkey for souvenirs?
If you're looking for the best Turkish souvenirs to take home from your travels, you'll find a wealth of options to choose from. Turkey is known for its rich cultural heritage, and its souvenir shops offer a wide range of traditional and authentic items that will make the perfect keepsakes. From Turkish delight and spices to handmade ceramics, rugs, and textiles, you're sure to find something that will remind you of your trip. So, be sure to explore the small souvenir shops and markets during your travels in Turkey to find the best Turkish souvenirs to bring home.
No matter where you go in the country, the choice of souvenirs to buy can be overwhelming! Each city and town in Turkey has something exquisite to offer its visitors.
Luckily, there are many budget-friendly and upscale shopping spots in the country, making it easy to find something that fits your budget. To help you out, we've put together a list of what to buy in Turkey for souvenirs, along with some helpful tips on buying them and the best places to go.
Blue Evil Eye (Nazar Boncugu)
One of the best Turkish souvenirs to take home from your trip to Turkey is the Blue Evil Eye, known as Nazar in the local language. This item, traditionally worn for protection from curses and evil eyes, has evolved into an aesthetic item that comes in the form of keychains, refrigerator magnets, bracelets, bags, and other souvenir items.
You can find the Blue Evil Eye at almost all souvenir shops throughout Turkey, including the Grand Bazaar, one of the best shopping destinations in Istanbul. Join the likes of Eminem, Brad Pitt, and Rihanna in owning this unique and eye-catching Turkish souvenir.
Where to find & buy blue evil eye?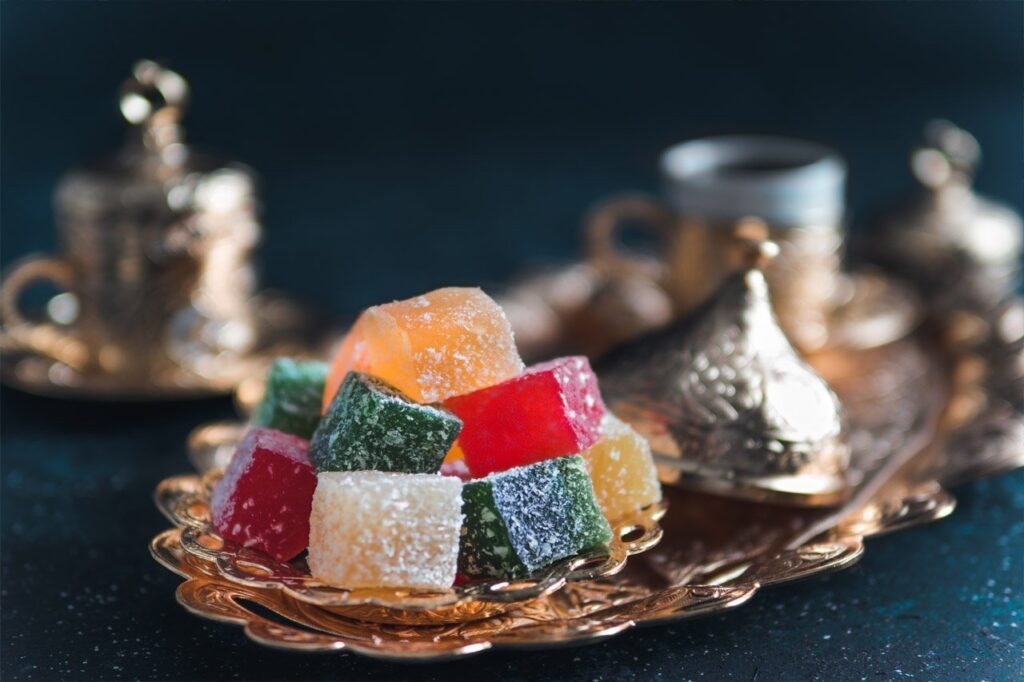 If you're looking for the best Turkish souvenirs to bring back home, Turkish Delight (Lokum) should definitely be on your list. This traditional Ottoman delicacy, invented over 500 years ago by Hacı Bekir Efendi, is still produced by his shop in Istanbul, which has been open since 1777.
To experience a taste of Istanbul, grab a gift box filled with mixed Turkish candy, almond or pistachio marzipan, and a box of Turkish Delight. It's a sweet and delicious way to share your travels with your loved ones.
Where to find & buy Turkish delight ?
Traditional Turkish Carpets
If you're looking to splurge, investing in a traditional Turkish carpet is worth considering.
Turkey is famous for its exquisite carpets, and two of the best stores to explore for these treasures are Dhoku and Ethnicon, which are under the same administration. Whether you prefer a traditional or a modern design, you're sure to find an excellent example at either of these Grand Bazaar stores. Turkish carpets are known for their unique patterns and colors, making them an ideal centerpiece for any home.
Investing in one of these carpets is not only an excellent souvenir from your travels but also a timeless piece of art that will add a touch of Turkish elegance to your living space.
Where to find & buy Traditional Turkish Carpets?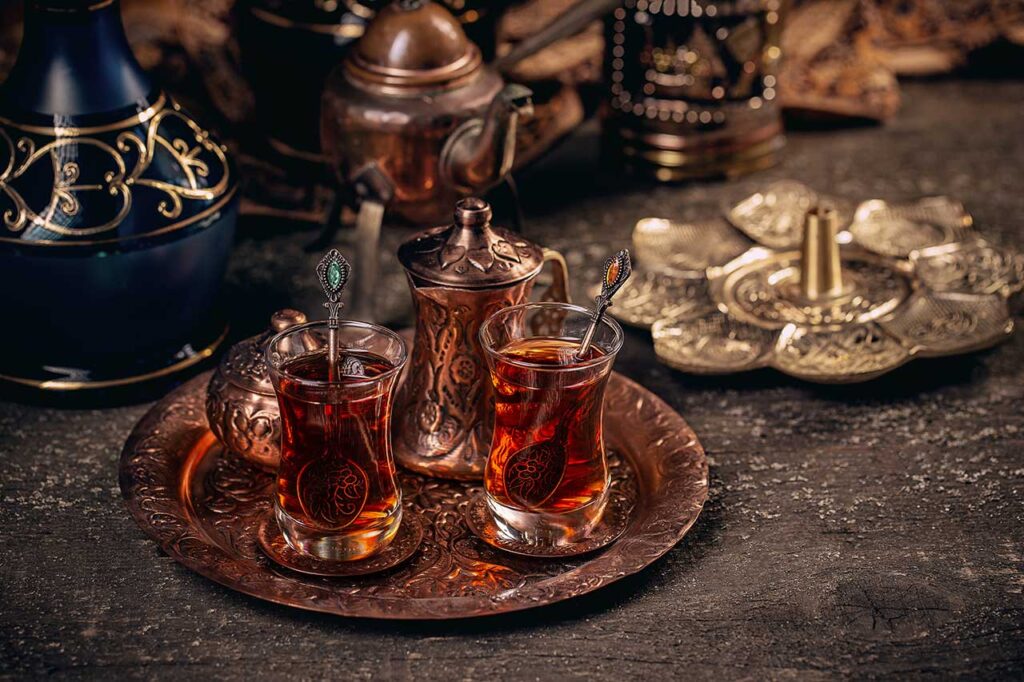 Turkish tea is a beloved and traditional beverage in Turkey, with a unique flavor that sets it apart from other types of tea. It is widely consumed throughout the country and often offered as a welcoming gesture to guests in Turkish households. Along with the classic black tea, you can also find a variety of different flavors, such as rose, hibiscus, green apple, and pomegranate, sold in many locations throughout Turkey.
Where to find & buy Turkish Tea?
Turkish bath towels are one of the best Turkish souvenirs you can bring back home. If you're wondering what makes them so special, it's their quality and durability. Made from high-quality cotton, these towels are extra soft and absorbent, and are known to be among the best in the world.
While cheaper machine-made towels are available, handmade Turkish bath towels are the highest quality. These towels are thicker, heavier, and more durable than machine-made versions, and can last for years with proper care. So, if you want to bring back a piece of Turkish culture and luxury, grab some of these beautiful towels during your visit.
To avoid paying a high price for a lower quality towel, be sure to check the item you are buying. Look for the words "Turkish cotton" and feel the weight of the towel in your hands to ensure that it is of good quality. With a little attention to detail, you can take home a beautiful, high-quality Turkish bath towel that will last for years to come.
Where to find & buy Turkish bath towels?
Turkey Glass Mosaic and Gourd Lamps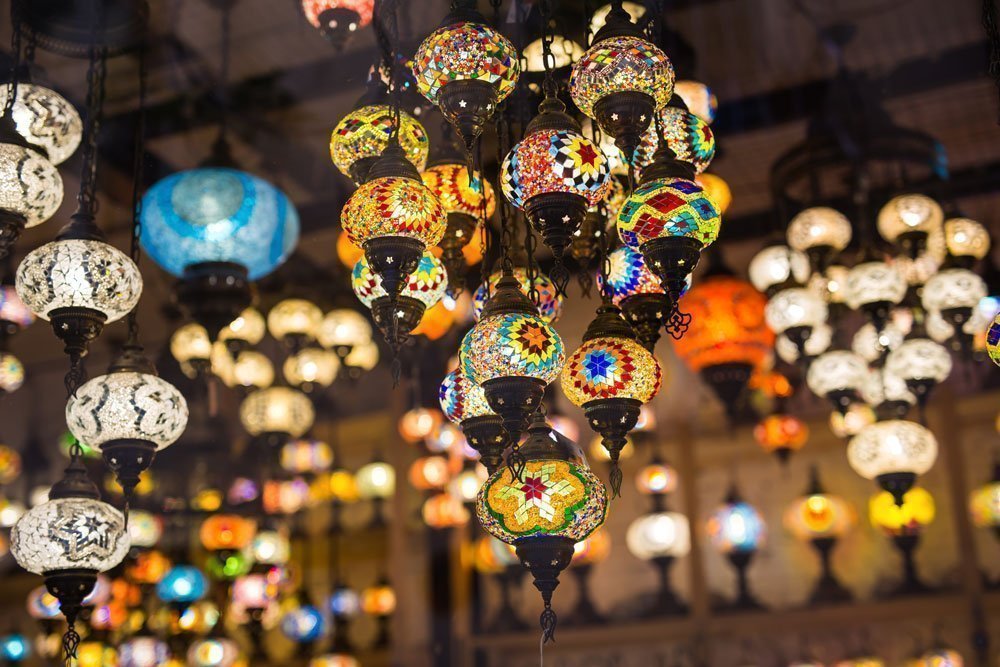 Including Turkish mosaic glass on your souvenir list is an excellent choice. These beautiful decorative pieces are made from butternut squash or dried pumpkins adorned with shimmering costume jewels. You can easily find them in most markets and shops, especially at the Grand Bazaar.
Take a stroll and admire the colorful glass lanterns hanging from the shops' doors.
The prices are reasonable, and the shapes and sizes are diverse, making them a versatile decoration for your apartment, garden, or balcony. You can even use some of them as floor lanterns to create an enchanting atmosphere in your bathroom. Don't forget to ask the seller to wrap them carefully to prevent any breakage during transport.
Where to find & buy Turkey Glass Mosaic and Gourd Lamps?
Famed Pottery of Cappadocia's Avanos
The small town of Avanos, located on the banks of the Kızılırmak River in central Anatolia's Cappadocia region, is renowned for its red clay pottery. The locals have been creating their iconic art from the clay sourced from the river for generations, with evidence of pottery production dating back to around 2000 BC, during the time of the Hittites. With the rise of tourism in Cappadocia, the sale of pottery objects skyrocketed. One of the best things about buying pottery in Avanos is that visitors are welcome to sit down at the potter's wheel and try their hand at making their own piece of art. This is a fantastic opportunity to immerse oneself in the local culture and craft.
Where to find & buy Famed Pottery?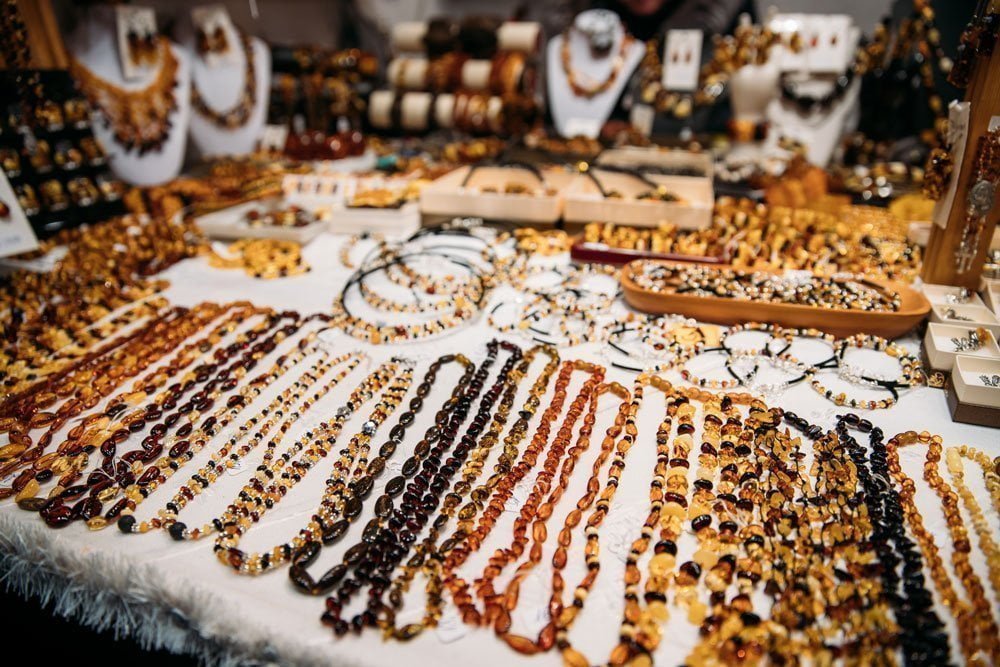 Turkish leather is renowned for its high quality, and there are many shops in tourist areas that sell various leather products such as jackets, skirts, pants, and wallets. The quality and design of these products are often enough to entice tourists to make a purchase before returning home. Additionally, Turkey is famous for its distinctive gold and jewelry, with many stores offering products of the highest carat. These jewelry stores often go beyond simply selling pre-made designs and can modify existing pieces or even create custom jewelry. If you plan to buy leather or gold, don't forget to bargain for the best price possible.
Where to find & buy quality leather and gold?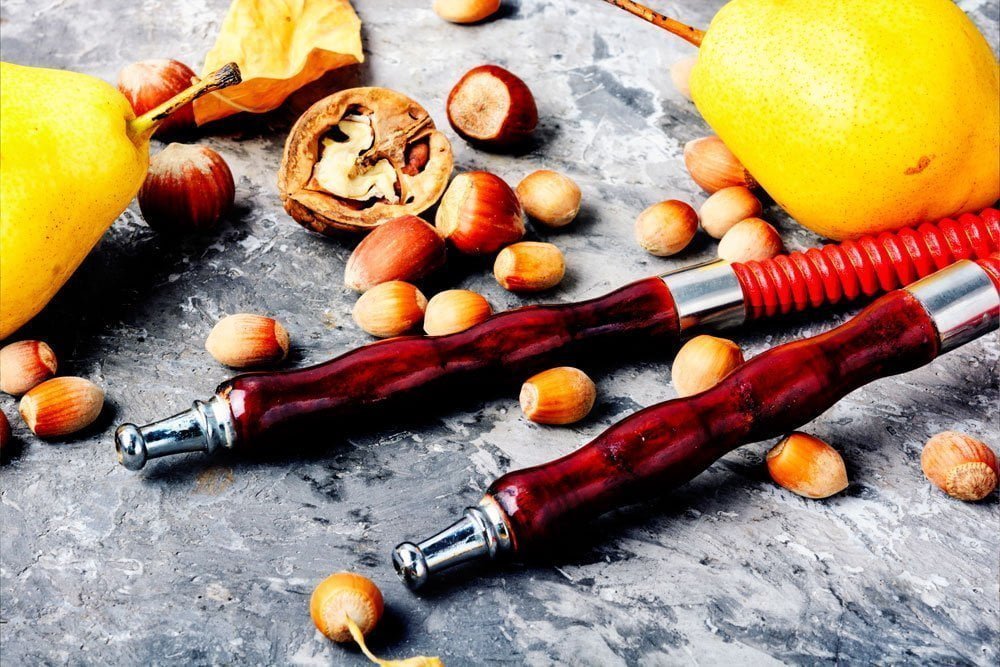 The Turkish water pipe, also known as the Nargile or hookah, has a smoking tradition that dates back 500 years. Unlike other smoking instruments, the Nargile is used only to smoke different flavored fruit tobacco and not for hash or other drugs. While it comes in different sizes, many people buy it for decorative purposes. You can find them in some shops in shopping malls around Istanbul, but you can also try one without buying it as a souvenir by visiting the many Nargile cafes in the city centers. These cafes offer a relaxing atmosphere at affordable prices.
When you visit Galata Tower and Istiklal Street, make sure to check out the cafes that offer a special Nargile experience in a unique ambiance. It's a great way to slow down and enjoy your time in Istanbul.
Where to find & buy Nargile pipes?
However, Turkey is a country where you cannot visit without picking up some wonderful souvenirs. There are so many unique and interesting items to choose from on every visit. Don't forget to leave us a comment about what has come to mind, so you can buy it on your next trip.